CLASSIFIEDS
ACSA's classifieds is an online resource dedicated to connecting distillers, industry suppliers, or friends of our craft spirits community to jobs and resources available. Search by job title, company, or location to find the perfect position or the right talent!
If you're a non-member of ACSA and would like to post in the employer's section of classifieds, please register for a National 30-Day Job Posting here. Job seekers and equipment are available to anyone complimentary.
Brewery & Distillery Manager - Mob Museum Las Vegas, NV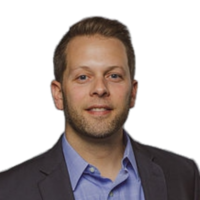 Kevin Anderson
@knanderson
1 Post
APPLY HERE
Position Overview:
The Distillery Manager has primary responsibility for the Museum's beer brewing and moonshine distilling operations, ensuring that adequate inventory is available to fulfill the needs of the Museum's Speakeasy, Distillery tours, on-site sales, events, and off-site sales for on-premises and off-premises consumption. The Distillery Manager will also play a crucial role in advancing the overall storytelling of the Museum, and specifically within The Underground – the Museum's prohibition speakeasy and distillery exhibition. Success in the role includes enabling guests to gain insight into the process of producing the illicit beverages which spawned the growth of Organized Crime in the 1920s and 30s. The Distillery Manager reports to the Senior Director of Technology & Facilities
Major Tasks and Responsibilities:
Develop and maintain a general understanding of TTB requirements including Certificates of Label Approval (COLA) and Alcohol Beverage Formula Approvals.
Cultivate avenues for researching and advising on questions related to manufacturing alcohol including safety, storage, new product development, distribution, labeling and the like.
Responsible for all aspects of distilling moonshine, and brewing beer,  including loading and cooking grains, fermentation, distillation, brewing, gauging (diluting and proofing), bottling, labeling, ordering, packaging, raw materials inventory control, finished goods inventory control, cleaning, storage, and maintenance.
Work with the other members of management to regularly update distillery operating strategies, ensuring that production costs are kept in line with expectations, and production capacities and schedules meeting demands.
Drive a culture of continual improvement in key performance areas that include storytelling, product quality, cost control, production yield, retail sales, safety, and staff development.
Occasionally engage Museum guests in The Underground, including leading VIP tours/tasting presentations, providing information on the historical and technical aspects of distilled spirits, offering samples, and encouraging souvenir bottles sales.
Facilitates the execution of events in The Underground, other areas of the Museum, and offsite, promoting The Underground its offerings and events.
Occasionally represent the Museum through media interviews, appearances, trade shows, etc.
Participates in strategic discussions with other Museum departments to ensure dynamic use of Distillery space and products; generates and assists in evaluating programmatic ideas for activation of Distillery and extension of Distillery awareness.
Hire, train, schedule, coach, supervise, and evaluate performance of distillery staff.
Prepare and manage operating and capital budgets.
Ensure timely and accurate completion of federal and state excise tax returns along with required production, operation, and storage reports.
Responsible for compliance with all regulatory requirements in production process, storage and recordkeeping.  Regulatory requirements include federal, state, and city licensing regulations along with health department food service codes.
Stay abreast of changing regulations and research regulatory requirements as organizational initiatives change over time.
Ensure that production demands to satisfy on-site use and sales, and offsite sales are timely met.
Work closely with Museum's accounting department to ensure that compliance reporting and tax filings are accurate and filed on a timely basis.
Develop reports and presentations as necessary for internal / external use.
Work with the Facilities department to maintain all distillery equipment in top working order and minimize downtime due to equipment failure.
Develop and regularly update standard operating procedures for distillery operations.
Write operating and training manuals for staff and update at least annually.
Through trade group memberships, training opportunities, and events, form industry contacts and stay abreast of trends, advising the museum of opportunities to participate and grow its reputation in the distilled spirits industry.
Ensure that beer and moonshine products are produced in accordance with established recipes and manufacturing / brewing processes.
Manage material and supplies inventories, including tracking, ordering, rotation, cost control, etc.
Manage inventory of finished product and all works in progress, ensuring appropriate safe-keeping, alcohol control, and compliance.
Clean and maintain all storage spaces dedicated to distillery operations.
Perform light maintenance on distillery equipment including mash tank, fermentation tank, pot still, pumps, storage tanks, etc.
Keep production logs and records, records of activities, concerns, corrective actions taken, etc.
Stay abreast of organizational and community happenings and is able to assist with the active promotion of upcoming programs and events.
Participate in fostering an organizational culture that values innovation, promotes inclusion, and inspires excellence in the work environment.
Other duties as assigned.
Experience / Qualifications / Requirements:
Demonstrated capability in craft beer manufacturing and spirit distilling.
Demonstrated sound judgement, ethics, and the ability to work independently.
Prior supervisory responsibility of staff is preferred.
Prior management position in food and beverage operation is preferred.
Excellent communication skills, including the ability to give oral presentations.
Meticulous attention to detail.
Basic computer skills including Microsoft Office and the ability to learn software programs.
Commitment to maintaining highest standards of cleanliness, food safety, and maintenance.
Able to lift, push, or pull up to 50 pounds. Able to stand for extended periods of time.
Must be over 21 years or older.
Able to tolerate and work effectively in confined work areas with varying noise levels, dim lighting, moisture, and varying temperatures including within active alcohol production areas and within refrigerated spaces.
Able to work a varied schedule including holidays, evenings, and weekends.
Must maintain Alcohol Education Card, Food Handler's Card, Work Card.
Passion for creating a world-class museum that is unrivaled in content and recognized for a truly outstanding guest experience.
Occasional weekends and evening hours may be required.
Education:  Bachelor's Degree preferred. Work experience may be substituted for academic credential.
Click for thumbs down.
0
Click for thumbs up.
0