COVID-19
The COVID-19 pandemic is changing our industry. Craft distillers across the U.S. are navigating heroic efforts to combat the hand sanitizer and sanitizing spray shortage as well as contending with what this crisis means to their business and their teams.
You can find what you need here. ACSA is providing a technical response in real time so you can do what's best for your business and your community. We will continue to advocate and educate as we navigate these unprecedented times. Have a question? Email us and we will help. Read on for the latest on COVID-19 response.
QUICK LINKS
How to Close the Books on Hand Sanitizer
The U.S. Food and Drug Administration (FDA) is winding down its emergency guidance on hand sanitizer production and recently sent to distillers a notice of intent to inactivate outdated drug listing records. The notice is essentially the FDA telling distillers to clean up their books after the Dec. 31, 2021 deadline to cease production of hand sanitizer and ahead of the March 31, 2022 deadline to cease distribution of hand sanitizer. If you have ceased production and have yet to delist your product, deregister your company and deactivate your labeler code, please follow the instructions here.
Are you still producing or selling hand sanitizer? Do you have some still in your facility?
The U.S. Food and Drug Administration (FDA) announced that it intends to withdraw temporary guidance for alcohol-based hand sanitizers. The withdrawal is effective Dec. 31, 2021, for guidance originally issued in March 2020 outlining temporary policies for manufacturers that were not drug manufacturers at the time to produce certain alcohol-based hand sanitizer and alcohol for use in hand sanitizers during the public health emergency.
Companies manufacturing alcohol-based hand sanitizers under the temporary policies must cease production of these products effective Dec. 31. After that date, manufacturers wishing to continue producing hand sanitizer can do so provided they comply with the tentative final monograph for over-the-counter topical antiseptics and other applicable requirements, including the FDA's Current Good Manufacturing Practice requirements. Manufacturers who no longer plan to produce these products are able to deregister by following the instructions on the Electronic Drug Registration and Listing Instructions page.
Hand sanitizers manufactured before or on December 31, 2021, and produced under the temporary guidance, can no longer be sold or distributed by manufacturers after March 31, 2022. Manufacturers must destroy any remaining stock after this date.
It should be noted, however, even after April 1, 2022, retailers may continue to sell their stock of hand sanitizer produced under the temporary guidance. Withdrawing the guidance is not a requirement to recall all hand sanitizer produced under the temporary policies. It simply means that they must stop making new hand sanitizer on December 31, 2021, and stop distribution by March 31, 2022 under the temporary guidance.
Click here to see a Q&A for industry on withdrawal of temporary hand sanitizer guidance.
For additional questions, please contact legislation@americancraftspirits.org.
Hand Sanitizer Production Guidelines
As we enter 2021 with the public health emergency still upon us, many distilleries are still producing hand sanitizer. Others still have supplies produced in 2020. Please click here for ACSA's clarification of FDA's registration and listing requirements.
Click here for further information and the Notice of Declaration under the Public Readiness and Emergency Preparedness Act for medical countermeasures against COVID-19.
Review the list of FAQs on Hand Sanitizer Production. Answers are based on latest guidance and we will continue to update if regulations change from TTB/FDA.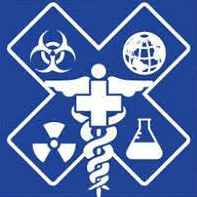 FDA POLICIES ON HAND SANITIZER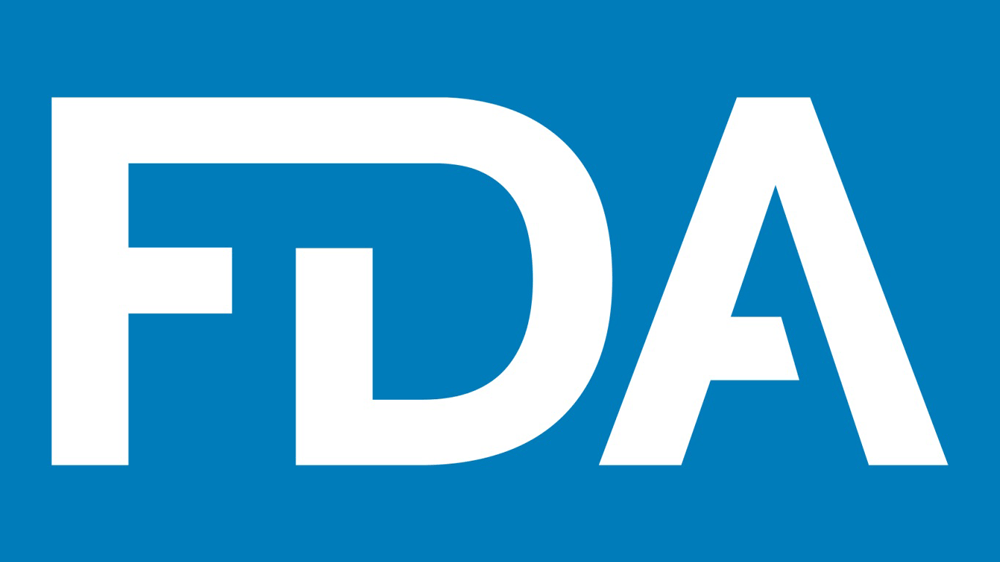 FDA REGISTRATION/REPORTING
The following are resources regarding registering wand reporting with the FDA for hand sanitizer production during this national health crisis. You can steam the archived version of FDA Registration in Plain English webinar here (simply add to your cart and this complimentary webinar will be ready to listen to).
REGISTERING DUNS
Dun & Bradstreet has a dedicated site for DUNS numbers needed to do business with the US Food and Drug Administration. This site is free of charge. Please use the FDA DUNS Portal at the following link: https://fdadunslookup.com. The FDA DUNS Portal is a tool to assist in identifying a DUNS number associated with a firm. Dun and Bradstreet's suggested firm information is based on search parameters you entered. To assist you with learning how to use the portal, we have provided links to 2 user guides:
Additional questions regarding the FDA ACE / ITDS Initiative can be accessed here.
STEPS TO REGISTER WITH FDA FOR HAND SANITIZER PRODUCTION
If you are interested in preparing alcohol-based hand sanitizers as described in these guidances, there are three steps, or submissions, that are needed to register an establishment and list a drug with FDA. Each of these steps requires an initial submission, followed by periodic updates/renewals to maintain an accurate and current status:
Establishment Registration
Labeler Code Form
Product Listing
See Electronic Drug Registration and Listing Instructions for information and instructions on the electronic submission process. If you have questions related to the following topics, please use the appropriate contact provided below.
ALCOHOL AND TOBACCO TAX AND TRADE BUREAU (TTB)
The following are resources regarding TTB guidance/regulation on hand sanitizer production during this national health crisis.
TTB Announces Extension of Hand Sanitizer Guidance (Dec. 18, 2020)
TTB announced an extension of its
hand sanitizer guidance
through June 30, 2021. Per TTB: "To provide continued flexibilities for industry members due to the COVID-19 pandemic, we are extending the authorizations provided in TTB G 2020-1A through June 30, 2021. In addition, we are updating this guidance to authorize the use of the additional formulas specified in current FDA guidance for the manufacture of hand sanitizer and denatured alcohol for use in hand sanitizer without first obtaining formula approval from TTB. Any hand sanitizer or denatured alcohol for use in hand sanitizer produced in accordance with FDA guidance in effect as of the issue date of this guidance may be removed tax-free from a distilled spirits plant. This updated guidance is redesignated as 
TTB G 2020-1B
."

TTB Industry Circular (May 5, 2020)
TTB released an industry circular which details how you may be impacted during this pandemic. Two specific areas are worthy of your attention:
Donations to Charities that Support Alcohol Beverage Retailers and Their Employees
Hand Sanitizer
Be sure to review this discussion and how it may impact your business here. If you have any questions concerning this or any other Industry Circular related to trade practice regulations, you may seek additional advice by contacting tradepractices@ttb.gov.
Excise Tax and Other Filing Postponed for 90 Days (March 31, 2020)
TTB released guidance that due to hardship created by COVID-19, there will be a 90 day postponement for excise tax and other filings. Details can be found here.
Tips for Timely Processing of TTB Approvals & Requests During COVID-19 (March 20, 2020)
TTB released this memo on March 20, 2020 issuing guidance on timely approval during this unusual time. Read the full memo for all details. To avoid delays or disruption to your operations during this period, we strongly encourage you to use our online filing options for all necessary TTB approvals.
Permits, Labels, and Formulas
To file for a TTB permit/registration, or to amend your existing permit, submit your application in Permits Online or register for an account to get started.
To file for a label approval, submit your application in COLAs Online or register for an account. If you already use Formulas Online, you don't need to re-register – simply login and select "My Account," then "Companies," and finally "Add" to apply for a COLAs Online account.
To file for formula approval, submit your application in Formulas Online or register for an account. If you already use COLAs Online, you don't need to re-register – simply login and select "My Account," then "Companies," and finally "Add" to apply for a Formulas Online account.
ACSA Memo: TTB/FDA Guidance for DSP on Hand Sanitizer (3.20.20)
TTB Reporting Tax and CARES Act (5.7.20)
TTB Postponement of Excise Tax and Other Filings (3.31.20)
TTB Guidance-Production of Hand Sanitizer (3.26.20)
TTB Guidance for DSP on Hand Sanitizer (3.18.20)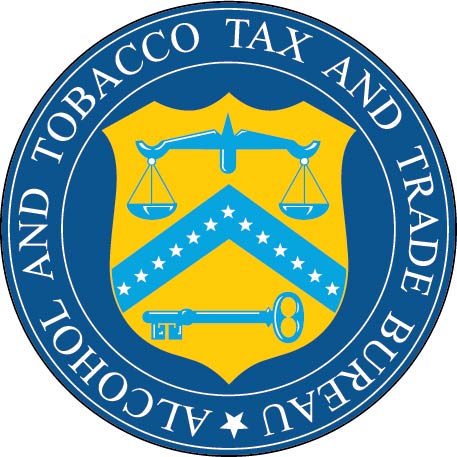 EPA/WHO
The following are resources regarding EPA/WHO guidance/regulation on hand sanitizer and sanitizing spray production during this national health crisis.
ACSA WEBINARS
We are developing a webinar series focusing on Covid-19 and the impact for you and your business. You can learn more here. Or see below for registration information for these COMPLIMENTARY webinars.
ARCHIVED WEBINARS
If you missed one of the COVID-19 webinars live, you can stream the archived version. A Point of Clarity: some of the webinars may have some suggestions that are outdated as the guidance around hand sanitizer has rapidly changed. Please review the newest FDA and TTB guidance published after the date (and posted on this site, above) of the webinar to ensure you are following the prescribed protocol.
Deciphering the 2020 Stimulus and Government Funding Legislation: What's in it for My Small Business?
Led by Jim Hyland, ACSA's Public Policy Council, Mark Shilling, ACSA's Government Affairs Chair, and Becky Harris, ACSA's President, this comprehensive tutorial had a full briefing covering the following topics and more:
Can I transfer bottles from my bottler in-bond, and benefit from the reformed FET?
If I bottle from bulk alcohol, will I still take advantage of the reduced FET?
Will my business be eligible for the Paycheck Protection Program (PPP) funding?
Is a second draw for relief possible?
Will the Small Business Administration (SBA) and Economic Injury Disaster Loans (EIDL) apply to me, a craft distillery?
How does the Employee Retention Tax Credit work?
If I stopped production of hand sanitizer but have an ample supply I'd like to donate, what steps do I need to take with the FDA?*
*Our email box at sanitizer@americancraftspirits.org remains active with lots of great questions. Click here to view PowerPoint slides from this webinar. Stream the archived version here.
Tasting Room Relaunch: Best Practice Guidance for a Safe Re-Opening (May 14, 2020)
A round-up of guidance from OSHA + FDA + CDC + Restaurant Industry to help figure out what exactly (re)opening to the public looks like and what needs to potentially change at distillery tasting rooms amid the Coronavirus Pandemic. Stream the archived version here.
Shipping Hand Sanitizer with the United States Postal Service (May 11, 2020)
As COVID-19 consumes our daily lives, the demand for certain products, specifically hand sanitizer, has grown exponentially. This webinar will cover correct packaging requirements and an overview of the certification process for shipping hand sanitizer with the United States Postal Service. Our speaker from USPS also will provide tools and resources available for distilleries to make this process quick and beneficial as they transition into shipping hand sanitizer with the United States Postal Service. For the slide deck, please email education@americancraftspirits.org.
Social Media in the Time of Quarantine (May 4, 2020)

The Covid-19 pandemic has dramatically changed how distilleries interact with customers. This talk will explore how distilleries can keep people interested in their brand with social media marketing tips to stay relevant. The discussion will cover keeping an appropriate tone of voice, refocusing your target audience, adjusting the media mix, creating the right content, and enlisting the support of virtual ambassadors (aka influencer relations). Presented by Matt McGinnis, founder and president of Big Thirst Marketing. Stream the archived version here.
Virtual Town Hall: TTB's Final Rule on Modernization of Labeling and Advertising (April 21, 2020)

The Alcohol and Tobacco Tax and Trade Bureau (TTB) amended its regulations governing how craft spirits producers, among others, label and advertise the liquid inside our bottles. On April 2, The Federal Register revealed modifications to 27 CFR Parts, 4, 5, 7 and 19. What does it mean for spirits producers? How will our operations change? What is the real impact? If you missed this virtual town hall, feel free to email your questions to legislation@americancraftspirits.org.
Production Safety and Compliance (April 10, 2020)
As many distilleries pivot from focusing on creating beverage alcohol to creating hand sanitizer, there are a number of safety and compliance issues that are essential to keep in mind. This webinar will tackle topics like: DOT compliance, how to store, handle, and label outgoing shipments, environmental considerations, employee safety, fire prevention, personal protective equipment, flammable liquid, emergency response, etc. Stream the archived version here.
Ethanol in Hand Sanitizer: FAQs to Meet Safety Standards (

April 9, 2020)
Have you considered using fuel ethanol in hand sanitizer production? If so, there are a number of considerations you MUST keep in mind to ensure the health and safety of anyone who might use your product. Tune in for best practices and to go over production, storage, and shipping considerations to follow USP standards and ensure you are creating a safe product. Stream the archived version
here
.
Managing Cash Flow in Times of Uncertainty (April 6, 2020)
The ongoing COVID-19 pandemic is disrupting supply chains, financial markets and workforce mobility. During any crisis, organizations must determine which processes are critical to continue operations and which processes can be suspended temporarily. It's also imperative to understand what resources are required to support critical operations. Using a cash forecast to minimize surprises and enable these conversations could still be your competitive advantage. Stream the archived version here.
DOT Training for Transporting Alcohol-Based Hand Sanitizer during COVID-19 (April 3, 2020)
With much of the industry shifting to hand sanitizer production, safety and compliance related to shipping hazardous materials are essential. The webinar covers what you need to know to be in compliance with DOT hazmat shipping. Stream the archived version here.
Understanding the Congressional Stimulus Bill and How it Helps Small Businesses (March 30, 2020)
Tune in to discuss the Congressional Stimulus Bill, the Small Business Administration's lending provisions, and how both impact you. Stream the archived version here.
FDA Product Registration in Plain English (March 27, 2020)
If you've looked at the FDA registration form and felt overwhelmed, you're not alone! This webinar will cover how to get your facility and hand sanitizer product registered with the FDA with step-by-step guidance. Stream the archived version here.
Keeping Engaged with Your Customer Base When Your Tasting Room is Closed (March 25, 2020)
In a business and industry so linked to being social, what do you do in a time of social distancing? Hear possibilities and creative solutions to take your tasting room to your customer base when they can't come to you. Presented by: Amber Pollock (Backwards Distilling Company) and Mark A. Vierthaler (Tenth Ward Distilling Company). Stream the archived version here.
How to Hibernate Your Craft Spirits Business (March 25, 2020)

This complimentary webinar will offer an industry outlook resulting from COVID-19. Discover how to sales forecast the next 3, 6, or 9 months and how to review your cash flow in line with this. The webinar will also address how to share the news with your investors and where else to get support. Presented by: Dan Gasper (Industry-renowned Start-Up Drinks Expert) and Tom Potter (President of New York Distilling Company). Stream the archived version here.
Hand Sanitizer: From Regulation to Production (March 23, 2020)

Discussion of FDA and TTB considerations for hand sanitizer creation and the technical side of hand sanitizer production. With Becky and Scott Harris (Catoctin Creek), Lee and Melissa Katrincic (Durham Distillery), and Mark Shilling (Shilling/Crafted and ACSA's Hand Sanitizer and Legislative Affairs Committees). Stream the archived version here.
COVID-19 Webinar (March 17, 2020)
What does COVID-19 mean for your tasting room? Discussion on implications on your business and tasting room. Presented by: Wendy Grace, MD (Southwest Montana Community Health Center), Tom Mooney (Westward Whiskey), James Hyland (The Pennsylvania Avenue Group). Stream the archived version here.
ADVOCACY
ACSA has been working closely with industry leaders and partners to assemble information to help you respond during this unprecedented time. Click here for the official guidance from the White House in conjunction with the CDC.
With industry partners, we sent letters to Capitol Hill conveying the need for support for the craft distilling industry. See the links on this page to read the letters imploring action from the federal government.
APPLICATIONS ARE NOW CLOSED: Restaurant Revitalization Fund
ACSA knows the pandemic shuttered tasting rooms throughout the United States. We also recognize it wreaked havoc on the bottom line revenues for you, our members. As a result, we worked with our industry coalition to ensure that tasting rooms were included in the latest round of stimulus funding.
The American Rescue Plan Act established the Restaurant Revitalization Fund (RRF) to provide funding to help restaurants and other eligible businesses keep their doors open. This program will provide restaurants with funding equal to their pandemic-related revenue loss up to $10 million per business and no more than $5 million per physical location. Recipients are not required to repay the funding as long as funds are used for eligible uses no later than March 11, 2023.
22 Senators Sign-on to Seek Deferment of FET Payments
Craft Beverage Coalition Policy Recs.
ACSA Letter to FDA
Craft Beverage Coalition COVID-19 Economic Relief Letter
HAND SANITIZER MARKETPLACE
Welcome to the Marketplace. Whether you are a distiller, supplier, or consumer this marketplace is here to help you:
If you are a distillery that has needs in making hand sanitizers and/or surface disinfectants
If you are an entity in need of hand sanitizers and/or surface disinfectants
If you are a supplier that has resources to assist distillers in making hand sanitizers and/or surface disinfectants
As the coronavirus (COVID-19) outbreak continues to spread, a growing number of distilleries are making hand sanitizers and disinfectant spray products to help offset a short supply for local businesses and neighbors. Please note: ACSA does not have the ability to review all distilleries to ensure compliance to all mandates for sanitizer production. We recommend you ask about regulations when connecting with anyone making sanitizer.
If you are a DSP that has made or are making hand sanitizers and/or surface disinfectants and would like to be added to our list, please complete this form. If you have problems completing this form, please send a note to news@americancraftspirits.org.
COMPLIANCE WITH HAND SANITIZER REGULATIONS
If your distillery is manufacturing, packaging, or labeling hand sanitizer for distribution either for sale or donation, or manufacturing ethanol for use by others in making sanitizer, you must register and list these products with the FDA. For more information, refer to the guidance on this page.
Craft distilleries around the country are stepping in to help alleviate our national shortage of sanitizing solutions. Two products in particular are in high demand: 60% ABV hand sanitizer and 80% ABV sanitary spray for surface disinfection. ACSA is working closely with TTB, FDA, and other government agencies to ensure DSPs have the appropriate regulatory guidance to safely produce and distribute. As an industry, we must adhere to newly released guidelines. We have a responsibility to make sure those guidelines are followed by each distillery producing sanitizers/solutions. The guidelines were created to maintain standards for safety and efficacy, so taking every necessary step to completely follow guidance is not a choice: it is imperative.
Concerned with Production, Labeling or Distribution of Sanitizers? 
If you believe hand sanitizer or ethanol for use by hospitals and compounding pharmacies in making sanitizers is inconsistent with recent federal regulations and guidelines, please fill out the form below. You may anonymously submit information. The ACSA Ethics Committee will review any concerns and reach out directly to the complainee.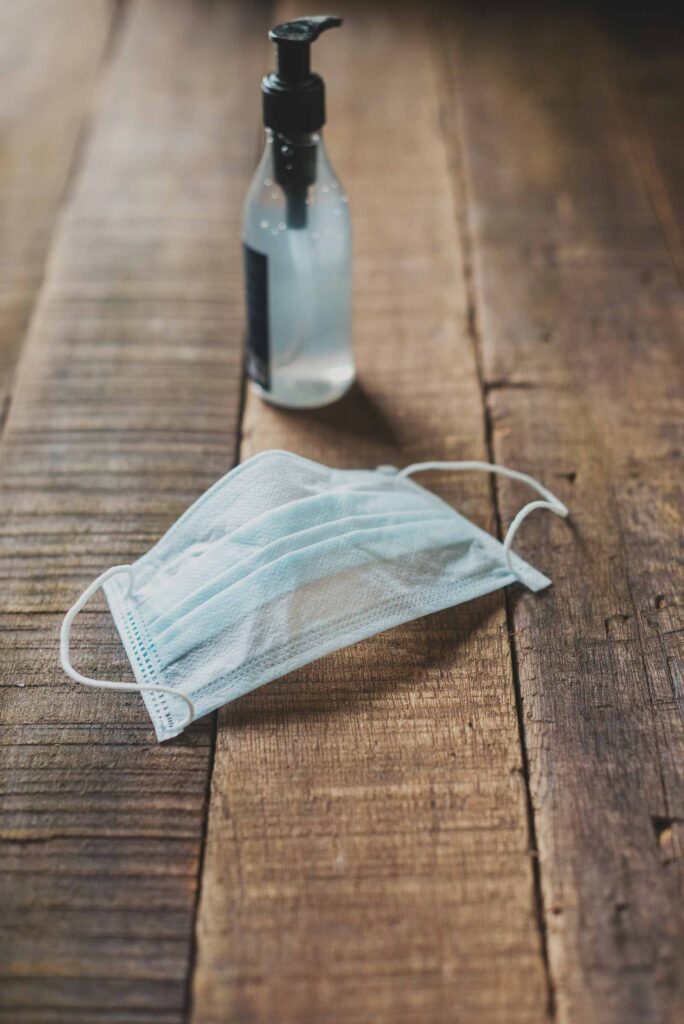 SDS FORM TEMPLATE
Check out this great resource for DSPs making hand sanitizer: a template SDS Form. If you are producing hand sanitizer, you can fill out this writable PDF with your information or use as a template for your needs.
BUSINESS OPERATIONS
U.S. TREASURY GUIDANCE ON PAYCHECK PROTECTION LOAN PROGRAM
On April 3, the U.S. Treasury Department released fact sheets on the new Paycheck Protection loan program.  During our webinar, we knew that more information would be forthcoming.  The loans will be available on April 3, 2020.  We wanted to make sure you had this document as soon as possible if you will be seeking a loan for your small business.  You can access the complimentary archived webinar here. The guidance is below. Here is a list of helpful resources and articles as you navigate decisions about staffing, tasting room operations, insurance and more:
GENERAL INFORMATION
ACSA INDUSTRY SURVEY
Craft Distiller Survey Findings Reveal Grim Future for Nation's 2,000 Small Distillers. Read press release.
ACSA RECOMMENDED BEST PRACTICES FOR TO-GO OR CURBSIDE

Distilleries are adapting to this changing environment by modifying their operations to connect with customers in a safe and ethical manner. Check out these critical best practices for managing tasting room operations for to-go or curbside service.
ACSA RECOMMENDED BEST PRACTICES FOR TASTING ROOM OPERATIONS
As DSPs are given the greenlight to reopen their tasting rooms, there are many questions. No doubt, the pandemic has permanently changed the way we live, work and play. ACSA put together these recommendations to consider so you may operate successfully in this new era.