ACSA CONVENTION
Developed for the community of craft spirits producers, the ACSA Distillers' Convention and Vendor Trade Show brings together distillers and suppliers to harness the energy of the industry. In the past years, ACSA has educated 1000s to strengthen the safety and prosperity of the trade and has provided a platform to network and explore products and services from our suppliers. See what convention is upcoming and take a peek at what you might have missed.
POSTPONED
Due to the coronavirus, the 7th Annual ACSA Distillers' Convention & Vendor Trade Show has been postponed.  We will notify you when we formally reschedule our convention.
2020 Convention
7th Annual Distillers' Convention & Vendor Trade Show
March 29-31, 2020
Oregon Convention Center, Portland, OR
Exhibitor Registration
Regular Rate
10×10 (single booth) – $2,099 (includes 2 booth attendees)
10×20 (double booth) – $3,450 (includes 4 booth attendees)
Additional Booth Attendees – $500 per person
Attendee Registration
Regular Rate 
Members – $625              Additional Members – $425
Non Members – $825     Additional Non Members – $625
6+ Attendees From Distillery – $100
1 Day Rate*
Members – $250
Non-Members – $330
*Does not include Education Sessions, Awards Dinner, Sips & Sweets or the Oregon Toast.
Cancellation Policy
ACSA understands plans may change. We regret that you are unable to join us.  All cancellations MUST be submitted in writing; telephone requests WILL NOT be honored. Cancellations received more than 30 days prior to the start of the event will incur a 15% administrative fee off the total invoice. Cancellations received between 30 days and 14 days before the start of the event will incur a 20% administrative fee off the total invoice. There is no refund for cancellations received within 14 days of the start of the event. However, you may select the option to have those funds, less a 10% administrative fee based on the total invoice, applied towards an event in the same or next calendar year.
Distillery Tour -- SOLD OUT
Spend a full day exploring 8 of Oregon's best distilleries and get a taste of the City of Roses on ACSA's Distillery Tour. We're keeping this batch small and limiting attendance to 45 people. Make sure you're one of them; reserve your space today!
Hotel & Travel
Hyatt Regency Portland
375 NE Holladay Street
Portland, OR 97232
The room rate is only $174 per night and the room block will be open until 3/6/20 or until it sells out, so make your reservations now by clicking the link below or by calling (877) 803-7534.
Master Classes
New Distillery Start-Up 101
Saturday, March 28th 8 AM – 6 PM
Sunday, March 29th 8 AM – 12 PM
In the beginning stages of planning your distillery, or need to bring a new hire up to speed? This powerhouse course will leave attendees feeling well-equipped to take on the industry's challenges! Our seasoned speakers include Brian Christensen (Artisan Spirit Magazine), Jake Holshue (Old Trestle Distillery), Paul Hletko (FEW Spirits), John Jeffery (Bently Heritage) Courtney McKee (Headframe Spirits), Amber Pollock (Backwards Distilling Company), Liz Rhoades (Spirit Safe Consulting, LLC), Donald Snyder (Whiskey Systems), Mark A. Vierthaler (Tenth Ward Distilling Company), and Colton Weinstein (Corsair Distillery)
$200 (members) & $350 (non-members)
One-Day Fees
$125 (members) & $275 (non-members)

Tasting and Sensory Class
Saturday, March 28th 8 AM-5 PM
This one-day course will start by examining the tasting biases that affect our judgments, and will also cover how to use tasting and sensory practices to ensure quality control and how to use barrels to target specific flavor development. The class also will explore different varieties and flavors of malt. Presenters include Lindsay Barr (DraughtLab), Tyler Schoales and Don Moore from Country Malt Group, Gary Spedding (BDAS LLC), and Andrew Wiehebrink (Independent Stave Company)
$399 (members) & $699 (non-members)
The Oregon Toast
The American Craft Spirits Association, in partnership with the Oregon Distillers Guild, invites you to take part in the 2020 Oregon Toast on Tuesday, March 31st, 2020.
Join us at the Oregon Convention Center Ballroom for a craft spirits tasting event that acclaims spirits from Oregon! Place your best bid on gift baskets from local craft distilleries and vendors during the silent auction. A portion of the proceeds will go to the Oregon Food Bank. All are welcome for an evening of spirits, Portland themed hors d'oeuvres, music and fun!
VIP 5:30-6:30 PM | General Admission: 6:30-8:30 PM
General Admission until 3/29/20: $49
General Admission at the door: $59
VIP, beat the crowd and enter at 5:30 PM: $99
*ACSA CONVENTION ATTENDEES ENTER THE TOAST COMPLIMENTARY WITH THEIR NAME BADGE. ALL ATTENDEES MUST BE 21 OR OVER.
Save The Date
Join us in Louisville for ACSA's 2021 Annual Distillers' Convention & Vendor Trade Show!
When: February 28, March 1, and March 2, 2021
Where: Kentucky International Convention Center
Host Hotel: The Galt House Hotel
More information to follow!
PAST ACSA CONVENTIONS
2019 Convention
Distillers' Convention & Vendor Trade Show
February 10-12, 2019
The Hyatt Regency, Minneapolis, MN
Convention Education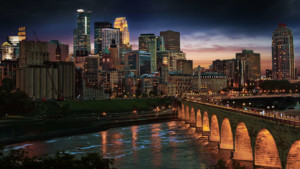 2018 Convention
Distillers Convention & Vendor Trade Show
March 4–6, 2018
Wyndham Grand Pittsburgh, Pittsburgh, PA
Convention Education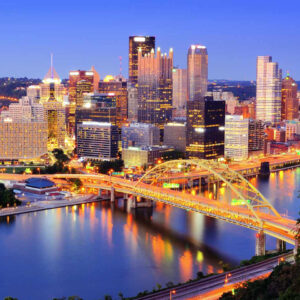 2017 Convention
Distillers Convention & Vendor Trade Show
February 16–17, 2017
Renaissance Nashville Hotel, Nashville TN
Convention Education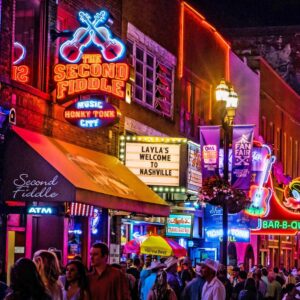 2016 Convention
Distillers Convention & Vendor Trade Show
February 29–March 2, 2016
Palmer House Hilton Hotel, Chicago, IL
Convention Education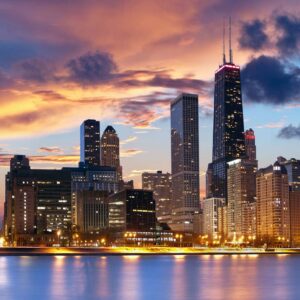 2015 Convention
Distillers Convention & Vendor Trade Show
February 14–16, 2015
Austin, TX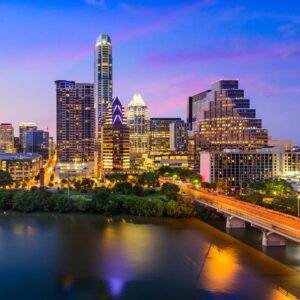 2014 Convention
Distillers Convention & Vendor Trade Show
March 14, 2014
Denver, CO