Special Events
From time to time, ACSA partners with related groups to continue to elevate and advocate for the community of craft spirits producers. The Corn Growers Association partnered with ACSA to host a biennial Heartland Whiskey Competition. Bar Convent Brooklyn offered distillers the opportunity to place their remarkable craft spirits on the ACSA Craft Spirits Pavilion. The Public Policy Conference allowed spirits industry professionals from across the country to meet with Congress. BevCon provided four distillers the chance to pour at their tasting events.
2023 Heartland Whiskey Competition
The American Craft Spirits Association, in cooperation with the Illinois Corn Marketing Board, sanctioned the Heartland Whiskey Competition to honor a grain that is all important to our industry: CORN!
Since the Heartland Whiskey Competition's launch in 2017, the number of sponsoring corn-supported states has more than doubled from 10 to 21. However, the contest is open to ALL whiskey entries in all 50 states, as long as the mash includes corn in their grain bills.
CALIFORNIA, COLORADO, ILLINOIS, INDIANA, IOWA, KANSAS, KENTUCKY, MARYLAND, MICHIGAN, MINNESOTA, MISSOURI, NEBRASKA, NEW YORK, NORTH CAROLINA, OHIO, OREGON, PENNSYLVANIA, TEXAS, TENNESSEE, WASHINGTON, WISCONSIN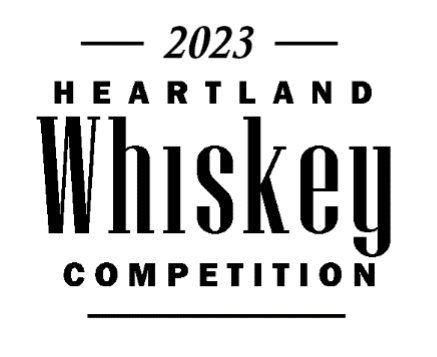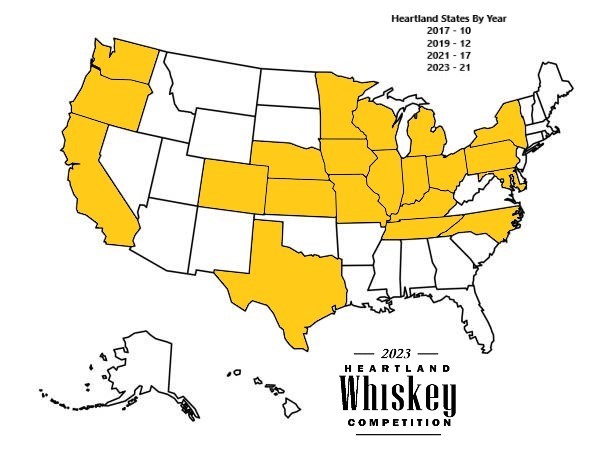 2023 Legislative Fly-In
ACSA's Legislative Fly-In on Capitol Hill is back—and in person— this November 7-9!
Register here to let your voice be heard before members of Congress and meet with senior leadership from TTB. This event is complimentary to all members who want to help educate Congress on issues facing our small business manufacturing sector. No experience is necessary—we will provide a full briefing and get you up to speed on issues that can change our economic landscape.
Plus, we've negotiated a terrific room rate, so come experience all that Washington, D.C., has to offer. The agenda will include a welcome reception on Tuesday night, full day of Capitol Hill briefings and meetings, and a Hill evening closing reception in which your own spirits may be poured.
More details to follow but REGISTER NOW!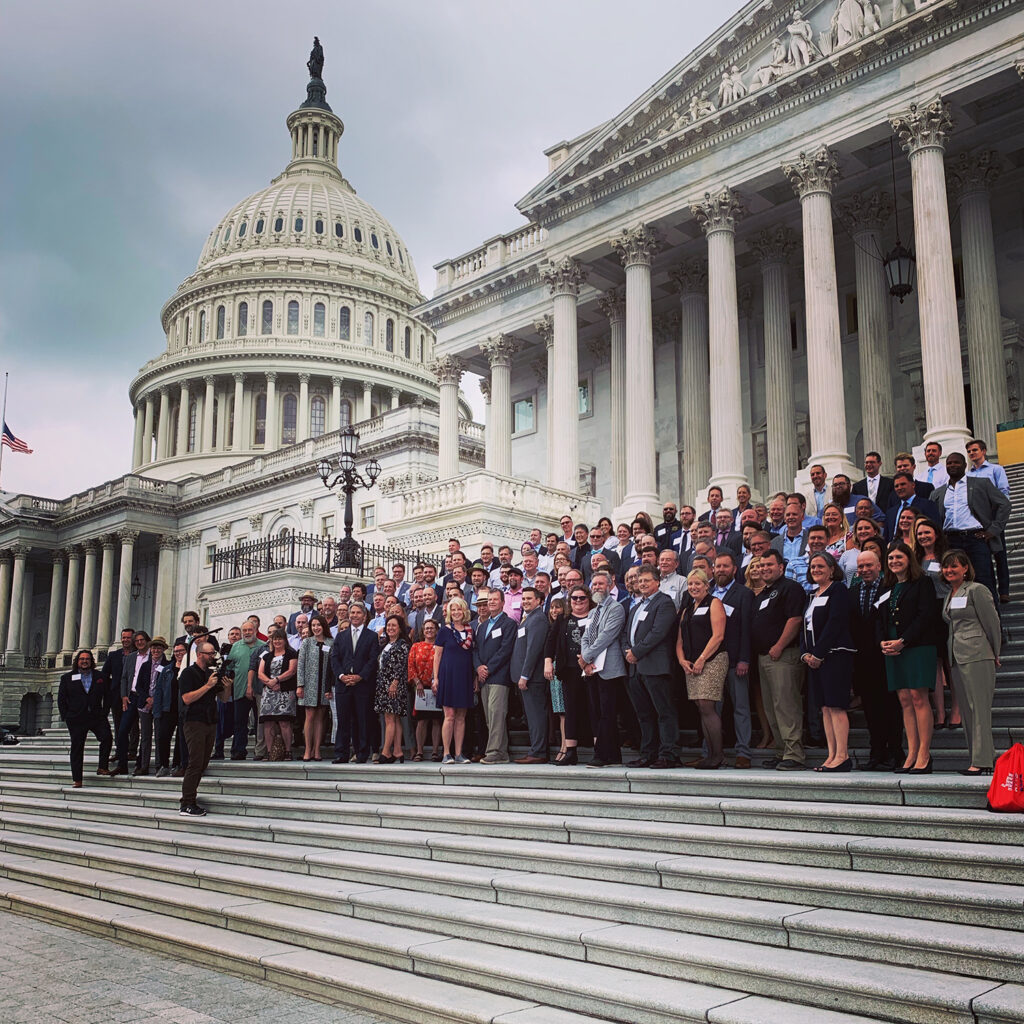 Bar Convent Brooklyn
Craft spirits producers connected with bar and restaurant owners and managers, bartenders, beverage directors and distributors at Bar Convent Brooklyn (BCB), a leading bar and beverage trade show that hosted its third appearance in the U.S., on August 17-18, 2021. This event provided a rare opportunity for craft distillers to showcase their world-class products in front of a vast cross-section of industry decision-makers, all under one roof. ACSA member distilleries gathered at the ACSA Craft Spirits Pavilion to share their spirits and stories with attendees from across the country and around the globe.
BCB 2021
The distilleries included:
Backwards Distilling Co. (Casper, WY)
Distillery 291 (Colorado Springs, CO)
Martin Ryan Distilling Co. (Portland, OR)
New York Distilling Co. (Brooklyn, NY)
Round Turn Distilling (Biddeford, ME)
Wiggly Bridge Distillery (York, ME)
Wigle Whiskey (Pittsburgh, PA)
BCB 2019
The distilleries included:
Cardinal Spirits (Bloomington, IN)
Copper & Kings (Louisville, KY)
Golden Moon Distillery (Golden, CO)
Gulch Distillers (Helena, MT)
Mad River Distillers (Warren, VT)
Pennsylvania Pure Distilleries (Glenshaw, PA)
Round Turn Distilling (Biddeford, ME)
Wiggly Bridge Distillery (York, ME)
Wigle Whiskey (Pittsburgh, PA)
BevCon
August 2018 featured this special event. Four ACSA member distilleries, who won ACSA's lottery, showcased their spirits at two exclusive events at BevCon in Los Angeles, Sunday, August 19 through Tuesday, August 21. ACSA member events include:
Onsite Bar: Sunday, August 19th 
Backwards Distilling Company (Mills, WY) poured Strongman Gin, Contortionist Gin, Milk Can Cinnamon Moonshine
Republic Restoratives (Washington, DC) poured CIVIC Vodka, Borough Bourbon, Rodham Rye, Chapmans Apple Brandy
Meet the Makers: Tuesday, August 21st
CALI Distillery (Los Angeles, CA) poured ​CALI California Sipping Whiskey, Riptide Cask Strength Rye Whiskey, Mavericks Doublewood Small Batch American Whiskey*, Sukkah Hill Spirits Etrog Liqueur, Sukkah Hill Spirits Besamim Liqueur and Mavericks Eighty Eight* (*pre-release)
Blinking Owl Distillery (Santa Ana, CA) showcased its Vodka, OC Orange Vodka, Aquavit, Gin and Old Tom Gin