ADVOCACY
ACSA's Government Affairs Committee, in conjunction with its lobbyist on Capitol Hill in Washington, D.C., works tirelessly to promote a sound business climate for the craft spirits producer. Its focus was on the reduction of the onerous Federal Excise Tax (FET), with a mantra to provide parity with beer and wine. In December 2017, a short victory lap was enjoyed as substantial provisions of the Craft Beverage Modernization and Tax Reform Act (CBMTRA) was passed. On January 1, 2018, craft distillers began paying a reduced FET from $13.50 down to $2.70 per proof gallon up to the first 100,000 pg. On December 27, 2020, the President signed the  CBMTRA as part of an omnibus and stimulus package, giving the country's 2,200 craft spirits producers much-needed, permanent tax relief and parity with their counterparts in beer and wine, who have enjoyed lower rates for many years. Federal excise tax (FET) reform has been ACSA's top legislative priority, and the President's signing marks a major victory for the distilled spirits industry. In addition to the hardships the industry faces as it crawls back from distillery closures due to COVID, distillers faced a 400 percent tax hike come January 1, 2021 without legislation.
Alcohol and Tobacco Tax and Trade Bureau (TTB)
The Alcohol and Tobacco Tax and Trade Bureau (TTB) is a bureau under the Department of the Treasury. The TTB collects Federal excise taxes on alcohol, tobacco, firearms, and ammunition and to assure compliance with Federal tobacco permitting and alcohol permitting, labeling, and marketing requirements to protect consumers.
Federal Legislation
View a list of proposed or pending federal legislation that affect our industry.
State Legislation
View a list of proposed or pending state legislation that affect our industry.
2021 Public Policy Conference
Join us for the American Craft Spirits Association and the Distilled Spirits Council's Virtual Public Policy Conference on May 25-26, 2021. While we are disappointed COVID-19 prevents an in-person visit again this year, we plan to offer the same opportunities that you have come to expect from our conference – to learn and share from one another and celebrate this great industry.
As part of the conference, craft distillers and suppliers will participate in virtual congressional visits with your home state legislators to discuss the extreme hardships craft distilleries are facing due to the impacts of COVID-19.
You can register for the May 25 and 26 free event and attend from the comfort of your home or distillery/office as it is VIRTUAL.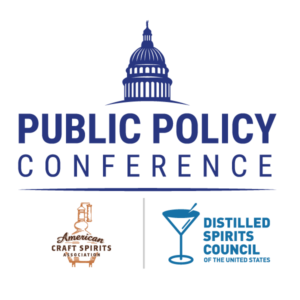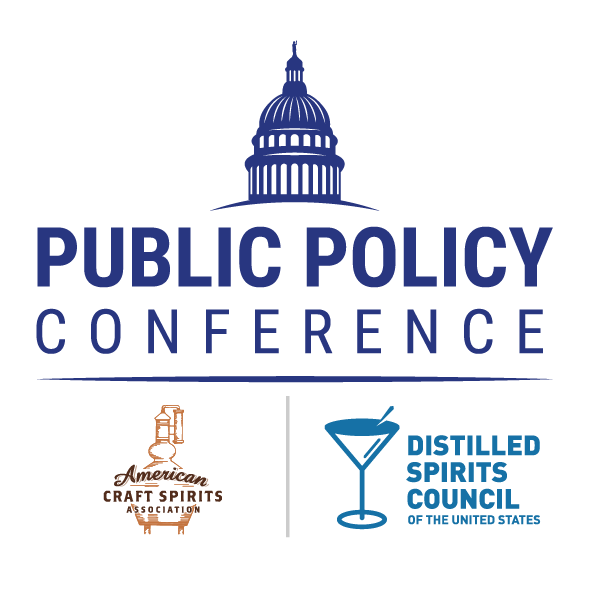 SBA Opens Applications for Restaurant Revitalization Fund
ACSA knows the pandemic shuttered tasting rooms throughout the United States. We also recognize it wreaked havoc on the bottom line revenues for you, our members. As a result, we worked with our industry coalition to ensure that tasting rooms were included in the latest round of stimulus funding.
The U.S. Small Business Administration (SBA) is administering this funding and will soon begin accepting applications for the Restaurant Revitalization Fund (RRF), a $26.8 billion government program which will provide funding to help you and other eligible businesses keep your doors open.
In order to be eligible, distilleries must provide documentation with their application that on-site sales to the public comprised at least 33% of gross receipts in 2019. For businesses who opened in 2020 or that have not yet opened, the applicant's original business model should have contemplated at least 33% of gross receipts in on-site sales to the public.
This program will provide restaurants with funding equal to their pandemic-related revenue loss up to $10 million per business and no more than $5 million per physical location. Recipients are not required to repay the funding as long as funds are used for eligible uses no later than March 11, 2023.