2020 American Craft Spirits Awards
A carefully selected group of more than 30 expert judges evaluated more than 500 entries at Cardinal Spirits in Bloomington, Indiana in October. Judging categories include Vodka & Grain Spirits, Gin, Brandy, Rum, Whiskey, Specialty Spirits and, new this year, Ready-to-Drink Cocktails.
BEST IN SHOW
Williams Pear Brandy, ChainBridge Distillery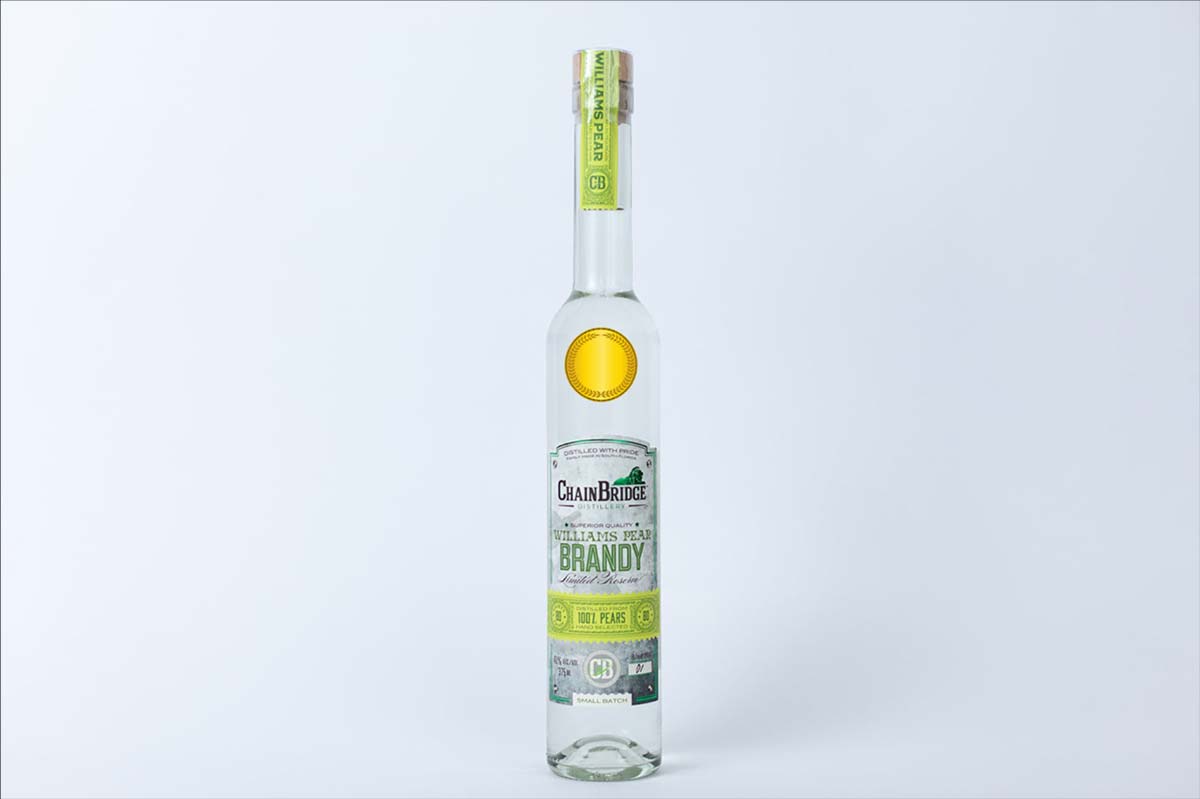 AWARD CATEGORIES
BEST OF BRANDY
Williams Pear Brandy
ChainBridge Distillery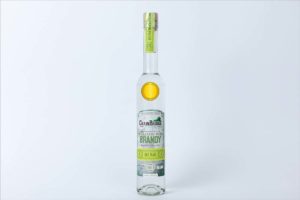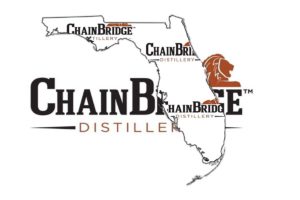 GOLD MEDALIST
ChainBridge Distillery
Williams Pear Brandy
Peach Street Distillers
Pear Brandy
SILVER MEDALIST
Eight Oaks Craft Distillers
Authentic Applejack
Hill Country Distillers
Texas Brandy
Star Union Spirits
Barrel Aged Grappa
Star Union Spirits
Barrel Aged Immature Cabernet Sauvignon Brandy
Star Union Spirits
Cherry Brandy
Star Union Spirits
Immature Cabernet Sauvignon Brandy
StilL 630
Knowledge of Evil
BRONZE MEDALIST
Huber's Starlight Distillery
Starlight Distillery Pear Brandy
Sourland Mountain Spirits
Sourland Mountain Spirits Apple Brandy
Star Union Spirits
Barrel Aged Cherry Brandy
StilL 630
Knowledge of Good
Tattersall Distilling
Apple Brandy
Triple Eight Distillery
Randy Hudson's Apple Brandy
Up North Distillery
Barrel Aged Apple Brandy
BEST OF GIN
Wight VVitch Midwestern Gin
Three Floyds Distilling Co.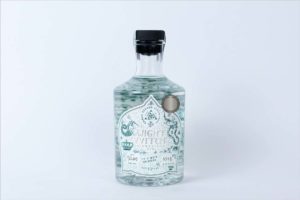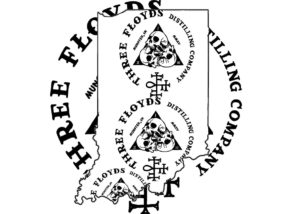 GOLD MEDALIST – NONE
SILVER MEDALIST
10,000 Drops Craft Distillers
American Gin – Barrel Reserve
1220 Artisan Spirits
1220 Origin
Apothecary Beverage Company
American Barrel Rested Gin
Backwards Distilling Company
Strongman
Pittsburgh Distilling Company
Wigle Dutch Style Gin
Three Floyds Distilling Co.
Wight VVitch Midwestern Gin
BRONZE MEDALIST
10,000 Drops Craft Distillers
10,000 Drops American Gin
Apothecary Beverage Company
American Traditional Gin
Bently Heritage Estate Distillery
Juniper Grove American Dry Gin
Bently Heritage Estate Distillery
Juniper Grove Atrium Gin
Dogfish Head Distilling Co.
Dogfish Head Compelling Gin
Du Nord Craft Spirits
Fitzgerald Gin
Gate 11 Distillery
Gate 11 Distillery Dry Gin
Grand Canyon Distillery
Grand Canyon Gin
Hatch Distilling Co.
Gin
Huber's Starlight Distillery
Starlight Distillery Simon's 1794 Gin
Ironton Distillery and Crafthouse
Ponderosa Gin
MISCellaneous Distillery
Gregarious Gin
Moab Distillery
Spot On Gin
Old Forge Distillery
Tennessee Roots Harvest Gin
Quantum Spirits
Quantum Spirits Barrel Rested Gin
StilL 630
Volstead's Folly American Gin
Storm King Distilling Co.
Barrel Rested Gin
Storm King Distilling Co.
Small Batch Gin
Tattersall Distilling
Barreled Gin
Three Floyds Distilling Co.
Oude Boatface London Dry Gin
Watershed Distillery
Bourbon Barrel Gin from Watershed Distillery
BEST OF READY-TO-DRINK
Salt Flats Kentucky Mule
Salt Flats Spirits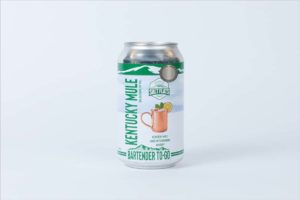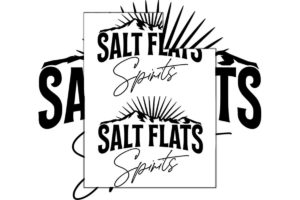 GOLD MEDALIST – NONE
SILVER MEDALIST
Salt Flats Spirits
Salt Flats Kentucky Mule
BRONZE MEDALIST
1220 Artisan Spirits
Cucumber Hibiscus
Salt Flats Spirits
Sturgis Lemonade
BEST OF RUM
The Funk
Proof and Wood Ventures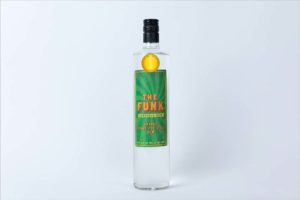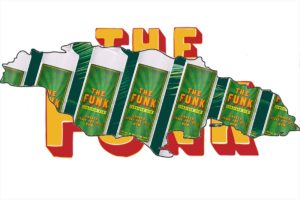 GOLD MEDALIST
Proof and Wood Ventures
The Funk
SILVER MEDALIST
10,000 Drops Craft Distillers
10,000 Drops Spiced Rum
Eight Oaks Craft Distillers
Barrel Aged Rum
Pennsylvania Pure Distilleries
BLY Rum 105
Wicked Dolphin Distillery
Wicked Dolphin 6 Year Bottled in Bond
BRONZE MEDALIST
10,000 Drops Craft Distillers
10,000 Drops Silver Rum
Allegheny Distilling
Maggie's Farm Queen's Share Sher-Rye
Allegheny Distilling
Maggie's Farm Single Barrel
Allegheny Distilling
Maggie's Farm Queen's Share Double Oak
Allegheny Distilling
Maggie's Farm Queen's Share Rum Apple Brandy Barrel
Allegheny Distilling
Maggie's Farm Rum Sherry Cask Finish
Broad Branch Distillery
Sungrazer
CopperMuse Distillery
CopperMuse Spiced Rum
Gate 11 Distillery
Gate 11 Distillery Rum
Hilton Head Distillery
Mountain Peak Espresso
Kingfly Spirits
Kingfly Bliss Spiced Rum
Lang Beverage Co.
Single Barrel
Long Road Distillers
Long Road Rum
MISCellaneous Distillery
Popi's Finest Rum
Old Forge Distillery
Rum
Old Tennessee Distilling Co.
Cal F. Johnson Black Mountain Rum
Pennsylvania Pure Distilleries
BLY Rum Silver
Pittsburgh Distilling Company
Wigle Landlocked
Rollins Distillery, Inc.
Esprit de Krewe Golden Rum
Sourland Mountain Spirits
Sourland Mountain Spirits Gold Rum
Tampa Bay Rum Company
Gasparilla Reserve
Tattersall Distilling
Barreled Rum
Three Floyds Distilling Co.
Blanq Reavers Rum
Three of Strong Spirits
Brightwater
Three of Strong Spirits
Stone Pier
Three of Strong Spirits
Parchando 12
Whistling Andy Distillery
Whistling Andy Hibiscus Coconut Rum
BEST OF SPECIALTY SPIRITS
Wigle Saffron Amaro
Pittsburgh Distilling Company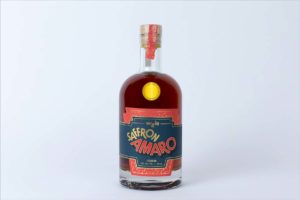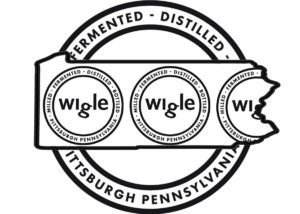 GOLD MEDALIST
1220 Artisan Spirits
Spettro
Long Road Distillers
Long Road Aquavit
Long Road Distillers
Long Road Raspberry Liqueur
Pittsburgh Distilling Company
Wigle Saffron Amaro
San Juan Island Distillery
Lavender and Wild Rose Liqueur
Tattersall Distilling
Bitter Orange Liqueur
SILVER MEDALIST
1220 Artisan Spirits
Flora
American Shochu Company
Umai! Shochu
Andean Spirits
Chawar Blanco
Andean Spirits
Chawar Reposado
Apologue
Apologue Saffron
Broad Branch Distillery
Nobilium
Du Nord Craft Spirits
Apple Du Nord
Founding Spirits Distillery
Founding Spirits Arroyo's "Never Bitter" Amaro
Hendricks Family Distillery
Eureka Moon
Ironton Distillery and Crafthouse
Sai Schochu
Lawrenceville Distilling Co.
1129 Ridge Avenue Absinthe Traditionelle
Long Road Distillers
Long Road Absinthe
Long Road Distillers
Long Road Amaro Pazzo
Long Road Distillers
Long Road Old Aquavit
Luminary Distilling
Luminary Distilling Coffee Liqueur
Montgomery Distillery
Nite Owl Coffee Liqueur
Old Forge Distillery
Orange Rosemary Rock & Rye
Old Tennessee Distilling Co.
Butterscotch Cream Liqueur
Old Tennessee Distilling Co.
Crème Brulee
Pittsburgh Distilling Company
Wigle Landlocked Spiced and Oaked
Pittsburgh Distilling Company
Wigle Rhubarb Liqueur
Port Chilkoot Distillery
Green Siren Absinthe
Quantum Spirits
Quantum Spirits Amaro
Rollins Distillery
Esprit de Krewe Rock 'N' Rum
Sandstone Distillery
Sandstone Coffee Liqueur
Spirit Works Distillery
Spirit Works Distillery Aquavit
Storm King Distilling Co.
Agave Blanco
Storm King Distilling Co.
Agave Especial
Tattersall Distilling
Aquavit
Tattersall Distilling
Fernet
The Family Jones
Automatic Jones Rock & Rye
Watershed Distillery
Barrel Aged Nocino from Watershed Distillery
BRONZE MEDALIST
American Shochu Company
Roy's Demon Barley Shochu
Lonerider Spirits
Choklat
Bently Heritage Estate Distillery
Bently Heritage Mistelle
Bluebird Distilling
Agave Blanco Salvaje
Du Nord Craft Spirits
Cafe Frieda Coffee Liqueur
Ironton Distillery and Crafthouse
Rye Aquavit
J. Carver Distillery
Aquavit
Long Road Distillers
Long Road Nocino
Long Road Distillers
Long Road Apple Brandy
Old Forge Distillery
Grapefruit Thyme Rock & Rye
Pennsylvania Pure Distilleries
BLY Ancho Chili Liqueur
Pittsburgh Distilling Company
Wigle Absent Minded
Pittsburgh Distilling Company
Wigle Eau de Pickle
Pittsburgh Distilling Company
Wigle Lemon
Quantum Spirits
Quantum Spirits Grapefruit Gin Liqueur
Sandstone Distillery
W.T.F. Gin
State Line Distillery
Coffee Liqueur
Sugarlands Distilling Co.
Pina Colada Moonshine
Tarnished Truth Distilling Company
Old Cavalier Bourbon Cream
Tenth Ward Distilling Company
Absinthe Nouvelle
Three Floyds Distilling Co.
Busthedd Aquavit
Up North Distillery
Barrel Finished Honey Spirits
Westslope Distillery
Golden Sting Honey Spirits Finished in Oak Barrels
BEST OF VODKA & GRAIN SPIRITS
Boot Hill Distillery Vodka
Boot Hill Distillery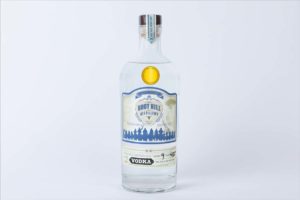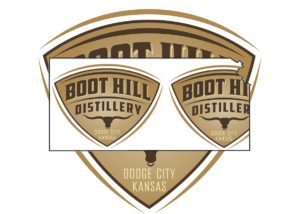 BRONZE MEDALIST
GOLD MEDALIST
Boot Hill Distillery
Boot Hill Distillery Vodka
SILVER MEDALIST
Crawford Distillery
Crawford Distillery Vodka
Dread River Distilling Company
Dread River Vodka
Fruge Spirits
JT Meleck Handcrafted Rice Vodka
Gate 11 Distillery
Gate 11 Vodka
Infuse Spirits Group
Infuse Spirits Cinnamon Apple
Infuse Spirits Group
Infuse Spirits Grapefruit Vodka
Old Dominick Distillery
Honeybell Vodka
Westslope Distillery
Lost Trail Rye Vodka
28 Mile Vodka Co.
28 Mile Vodka
Big Machine Distillery
Big Machine Platinum Filtered Vodka
Caledonia Spirits
Barr Hill Vodka
ChainBridge Distillery
Florida Basil
Doire Distilling
Spud Slight
Founding Spirits Distillery
Founding Spirits Vodka
Grand Canyon Distillery
Prickly Pear Vodka
J. Carver Distillery
J. Carver Vodka
Lonely Oak Distillery
North Forty Vanilla Vodka
Moab Distillery
Class 5 Vodka
Old Trestle Distillery
Sierra Vodka
Pennsylvania Pure Distilleries
Boyd & Blair Potato Vodka
Rollins Distillery
Esprit de Krewe Cane Vodka
Salt Flats Spirits
Vodka 622
SILO Distillery
SILO Cacao Vodka
Tattersall Distilling
Small Batch Organic Vodka
Three Rivers Distilling Co.
Hint of Jala', Jalapeno Flavored Vodka
Wood's High Mountain Distillery
San Luis Valley Vodka
BEST OF WHISKEY
The Notch Nantucket Island Single Malt Whisky 12 Years
Triple Eight Distillery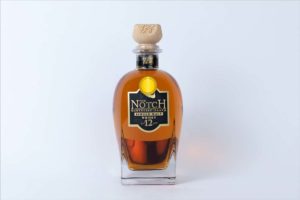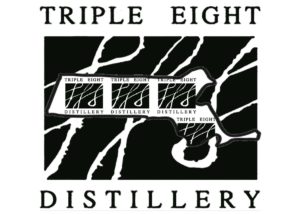 GOLD MEDALIST
Blaum Bros. Distilling Co.
Blaum Bros. Straight Rye Whiskey
Breuckelen Distilling
77 Whiskey Local Rye and Corn
Cerberus Craft Distillery
Spirit of IPA
Driftless Glen Distillery
DG 51 Rye Whiskey
Kings County Distillery
Bottled-in-Bond Straight Bourbon
Kings County Distillery
Peated Rye
Pittsburgh Distilling Company
Wigle Port Rye
Pittsburgh Distilling Company
Wigle Single Barrel Straight Rye Whiskey
Sagamore Spirit
Barrel Select
The Bard Distillery
Cinder & Smoke
Triple Eight Distillery
The Notch Nantucket Island Single Malt Whisky 12 Years
Virginia Distillery Company
Port Cask Finished Virginia-Highland Whisky
Warfield Distillery
Warfield Organic American Whiskey
SILVER MEDALIST
Balcones Distilling
Brujeria
Bear Creek Distillery
Bear Creek Distillery Straight Bourbon
Blaum Bros. Distilling Co.
Blaum Bros. Straight Bourbon Whiskey
Blaum Bros. Distilling Co.
Blaum Bros. Straight Rye Whiskey
Breuckelen Distilling
77 Whiskey Bonded Rye
Copperworks Distilling Co.
Copperworks American Single Malt Whiskey
Deerhammer
American Single Malt – Cask Strength
Huber's Starlight Distillery
Starlight Distillery Carl T. Bourbon
J. Carver Distillery
J. Carver Cask Strength Straight Bourbon Whiskey
Kings County Distillery
Straight Bourbon
Leiper's Fork Distillery
Colonel Hunter's Select Tennessee Bourbon
Manatawny Still Works
Peated
Maplewood Brewery & Distillery
Fat Pug
Maplewood Brewery & Distillery
Fest
Maplewood Brewery & Distillery
Oaty Otter
Montgomery Distillery
Gwin Du Collaboration Whiskey
Old Dominick Distillery
Huling Station Bourbon Whiskey
Pittsburgh Distilling Company
Wigle Bourbon Finished in Madeira Barrels
Sagamore Spirit
Double Oak
Tattersall Distilling
Straight Rye Whiskey
Triple Eight Distillery
The Notch Nantucket Island Single Malt Whisky 15 Years
Whiskey Acres Distilling Co.
Whiskey Acres Straight Rye
Wiggly Bridge Distillery
Wiggly Bridge Distillery Bottled In Bond Bourbon Whisky
Yellow Rose Distilling
Yellow Rose Rye Whiskey
BRONZE MEDALIST
18th Street Distillery
18th Street Distillery American Single Malt Whiskey
Balcones Distilling
Hechiceros
Balcones Distilling
Texas Rye Cask Strength
Big Machine Distillery
Clayton James
Big Machine Distillery
Single Barrel Straight Clayton James
Blaum Bros. Distilling Co.
Blaum Bros. Straight Bourbon Whiskey
Boot Hill Distillery
Boot Hill Distillery Bourbon Whiskey
Boot Hill Distillery
Boot Hill Distillery Straight Bourbon Whiskey
Branch Point Distillery
Single Pot Still Oregon Whiskey
Breuckelen Distilling
77 Whiskey 100% Corn
Broad Branch Distillery
Rye Fidelity
Catoctin Creek Distillery
Rabble Rouser Bottled in Bond
Catoctin Creek Distillery
Roundstone Rye 92 Proof "Distiller's Edition"
Cerberus Craft Distillery
Eye of Midnight
Cleveland Whiskey
Smokin
Dogfish Head Distilling Co.
Dogfish Head Alternate Takes Volume 1: Whiskey Finished in Rum Casks
Dogfish Head Distilling Co.
Dogfish Head Alternate Takes Volume 2: Whiskey Finished in Palo Santo Ale Barrels
Doire Distilling
Prototype
Driftless Glen Distillery
DG Bourbon Whiskey
Driftless Glen Distillery
DG Single Barrel Straight Rye Whiskey – Cask Strength
Glacier Distilling Company
Trapline Rock + Rye
Grand Canyon Distillery
Star Shine American Single Malt Whisky
Gulf Coast Distillers
Giant Texas – 95 proof
Headframe Spirits
Kelley Single Malt Whiskey
J. Carver Distillery
J. Carver Cask Strength Runestone Straight Rye Whiskey
J. Carver Distillery
J. Carver Wrath of Khanh Whiskey
Kings County Distillery
Bottled-in-Bond Empire Rye
Kings County Distillery
Peated Bourbon
Kings County Distillery
Single Malt
La Crosse Distilling Company
La Crosse Distilling Company High Rye Light Whiskey
Leiper's Fork Distillery
Old Natchez Trace Tennessee White Whiskey
Manatawny Still Works
Pennsylvania Whiskey
Maplewood Brewery & Distillery
Sour Mash Pils
Mingo Creek Craft Distillers
Liberty Pole Spirits Rye Whiskey
Myer Farm Distillers
John Myer Four Grain Whiskey
Myer Farm Distillers
John Myer Wheat Whiskey
Nelson's Green Brier Distillery
Nelson's Green Brier Tennessee Whiskey
Old Forge Distillery
Unaged Corn
Peach Street Distillers
Colorado Straight Bourbon
Pennington Distilling Company
Davidson Reserve Tennessee Straight Sour Mash Tennessee Whiskey
Pittsburgh Distilling Company
Wigle Bottled In Bond Rye Whiskey
Pittsburgh Distilling Company
Wigle Cinnamon Whiskey
Pittsburgh Distilling Company
Wigle Pennsylvania Straight Wheat Whiskey
Pittsburgh Distilling Company
Wigle Roasty Straight Malt Whiskey
Pittsburgh Distilling Company
Wigle Single Barrel Straight Wheat Whiskey
Pittsburgh Distilling Company
Wigle Straight Bourbon Whiskey
Pittsburgh Distilling Company
Wigle Wapsie Valley Straight Bourbon Whiskey
Pittsburgh Distilling Company
Wigle Oaxaca Rye
Port Chilkoot Distillery
Wrack Line Rye
Proof and Wood Ventures
Deadwood Rye
Rogue Spirits
Rolling Thunder Stouted Whiskey
Sagamore Spirit
Cognac Finish
Sagamore Spirit
Signature Straight Rye
Sanctified Spirits
Bourbon & Spire
Sanctified Spirits
Rahr Soaked Hopped Oak
Santa Fe Spirits
Colkegan Single Cask
Seven Three Distilling Co.
Bywater Bourbon
SILO Distillery
SILO Single Malt Whiskey
StilL 630
'99 Reunion Whiskey
StilL 630
Gloria Bourbon Whiskey
StilL 630
Headless Horseman Whiskey
StilL 630
Moon Walker Whiskey
Storm King Distilling Co.
Side Gig Whiskey
Tenth Ward Distilling Company
Stouted Rye
Three Floyds Distilling Co
Barrel Aged Divine Rite Whiskey
Virginia Distillery Company
Courage & Conviction Flagship
West Fork Whiskey Co.
Old Hamer Cask Strength Straight Bourbon Whiskey
West Fork Whiskey Co.
Old Hamer Straight Bourbon Whiskey
Whiskey Acres Distilling Co.
Whiskey Acres Blue Popcorn Bourbon
Whiskey Del Bac
Whiskey Del Bac Classic
Whiskey Del Bac
Whiskey Del Bac Distillers Cut 19-3
Whiskey Del Bac
Whiskey Del Bac Dorado
Whistling Andy Distillery
Whistling Andy Harvest Select Whiskey
Wood's High Mountain Distillery
Sawatch
Yellow Rose Distilling
Premium American Whiskey
INNOVATION AWARDS
Innovation – Brandy – NONE
Innovation – Gin
Highside Distilling
Highside Distilling Gin
Innovation – Ready-to-Drink
1220 Artisan Spirits
Cucumber Hibiscus
Innovation – Rum – NONE
Innovation – SS
Tattersall Distilling
Bitter Orange Liqueur
Innovation – Vodka
Caledonia Spirits
Barr Hill Vodka
Innovation – Whiskey
Kings County Distillery
Peated Rye