2015 American Craft Spirits Awards
The American Craft Spirits Awards winners in the categories of Vodka/Grain, Gin, Brandy, Rum, Whiskey, and Specialty Spirits. Use the links below to view the winners in each category or download a PDF copy of the full results.
BEST IN SHOW
Best of Class: Whiskey & Best Bourbon Whiskey
.36 Single Barrel Texas Straight Bourbon Whiskey
Ranger Creek Brewing & Distilling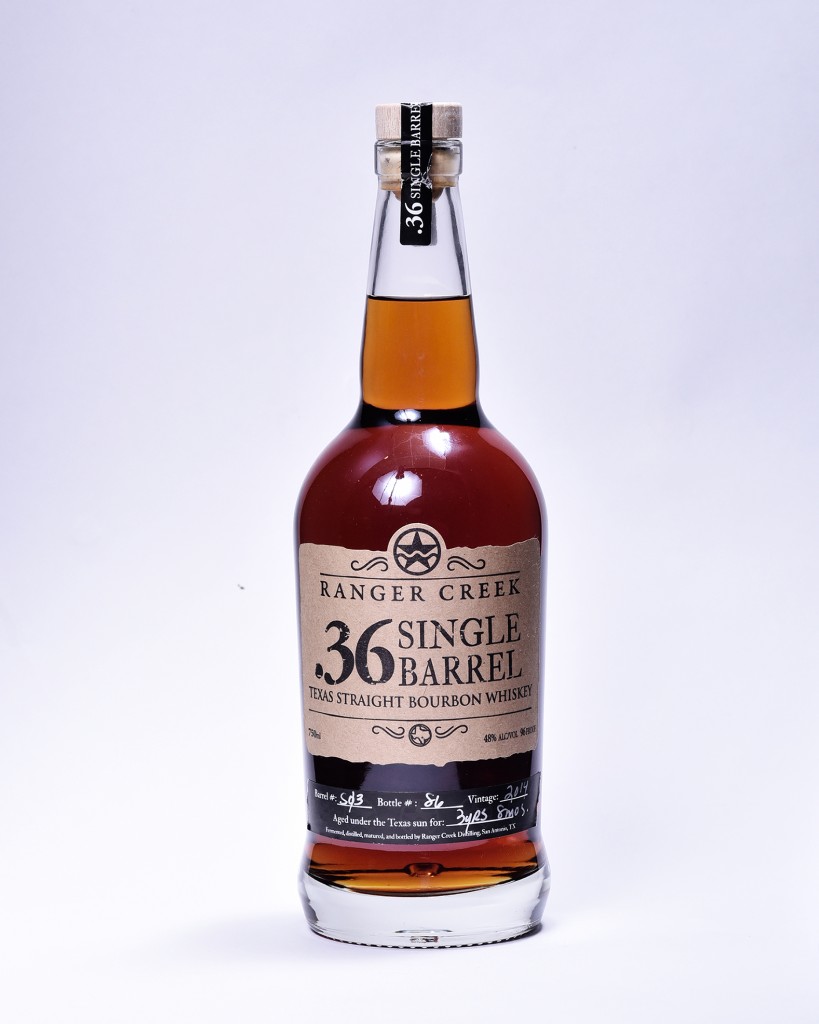 AWARD CATEGORIES
Congratulations are in order for all of these fine spirits as well as for all of the medalists in this year's competition.
BEST OF WHISKEY
.36 Single Barrel Straight Texas Bourbon Whiskey, Ranger Creek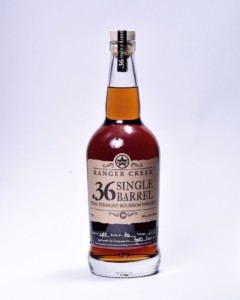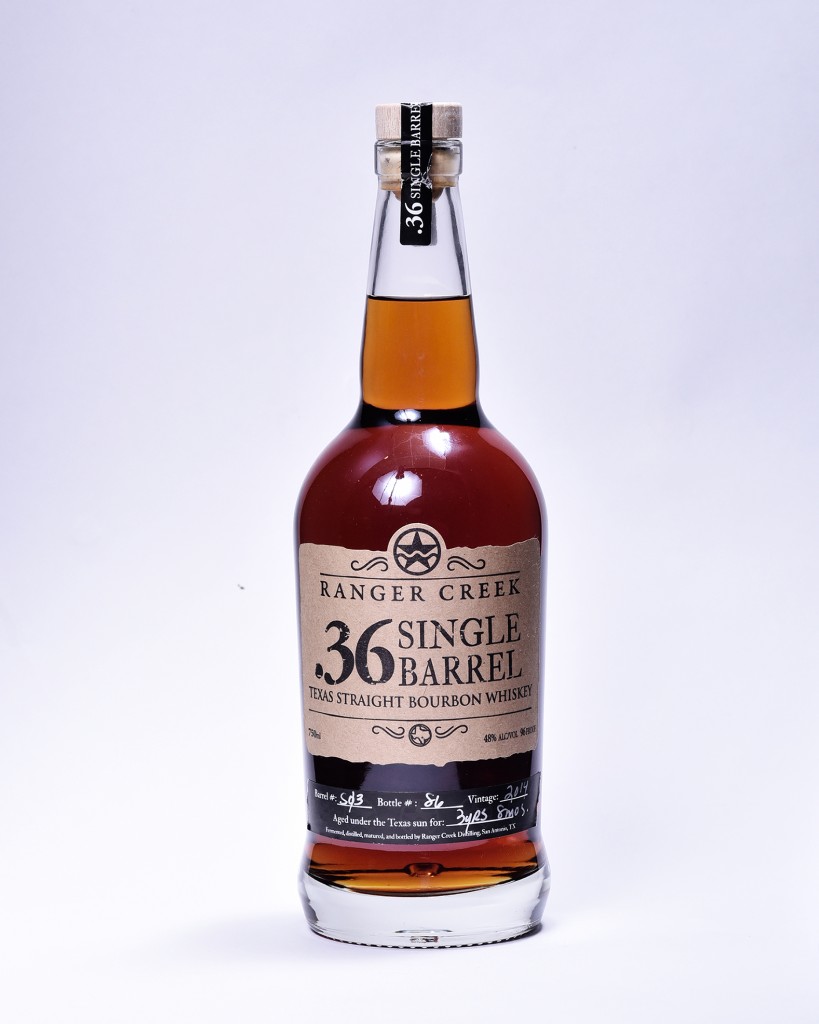 About 50% of all entries submitted for this year's American Craft Spirits Association spirit competition were whiskies. As a result, it was decided that the whiskey entries would be subdivided into categories for judging. Several of these categories were actually larger than other classes of spirits being judged. As a result, it is appropriate that these category winners be recognized for their performance. The best in category winners in the whiskey class are:
Bourbon: Ranger Creek .36 Single Barrel Straight Texas Bourbon Whiskey (Also best in class and best in show)
Corn: Wood Hat Spirits Blue Corn Whiskey
Malt: Hillrock Estate Distillery Single Malt Whiskey
Oat: High West Distillery Valley Tan Oat Whiskey
Rye: Wigle Whiskey Deep Cut Rye Whiskey
Wheat: New Holland Artisan Spirits Pitchfork Wheat Whiskey
White: Vermont Spirits Black Snake Whiskey
| | | |
| --- | --- | --- |
| Gold Medalists | Spirit | Distillery |
| | Widow Jane Straight Bourbon Whiskey | Cacao Prieto |
| | Stillwrights Straight Bourbon Whiskey | Flat Rock Spirits |
| | Texas Straight Bourbon Whiskey Single Barrel | Garrison Brothers Distillery |
| | Solera Aged Bourbon | Hillrock Estate Distillery |
| | O.K.I. Straight Bourbon Whiskey | New Riff Distilling |
| | .36 Texas Bourbon Whiskey | Ranger Creek Brewing & Distilling |
| | .36 Single Barrel Texas Straight Bourbon Whiskey | Ranger Creek Brewing & Distilling |
| | Blue Corn Whiskey | Wood Hat Spirits |
| | Balcones '1' Texas Single Malt | Balcones Distilling |
| | Balcones FR.OAK | Balcones Distilling |
| | Devil's Share Single Malt Whiskey | Ballast Point Spirits |
| | Whiskey Del Bac – Classic | Hamilton Distillers |
| | Whiskey Del Bac – Clear | Hamilton Distillers |
| | Single Malt Whiskey | Hillrock Estate Distillery |
| | Zeppelin Bend | New Holland Artisan Spirits |
| | Black Snake Whiskey | Vermont Spirits |
| | Single Malt Whiskey | Wasmunds Single Malt |
| | Westland American Single Malt Whiskey | Westland Distillery |
| | 7 Year Barrel Proof | Bardstown Barrel Selections |
| | Redemption Rye Barrel Proof | Bardstown Barrel Selections |
| | Ryemageddon | Corsair Distillery |
| | Highspire Pure Rye Whiskey | Kindred Distilled Spirits |
| | Rye | Kings County Distillery |
| | Rallypoint Maple Sunset | Still 630 |
| | Deep Cut Rye Whiskey | Wigle Whiskey |
| | Pitchfork | New Holland Artisan Spirits |
| | Snowfall Vermont Whiskey | Appalachian Gap |
| | Lead Mine Moonshine | Blaum Bros. Distilling Co. |
| | White Whisky | Wiggly Bridge Distillery |
| Silver Medalists | | |
| | Big Bottom Barlow Trail Port Finish | Big Bottom Distilling |
| | Beechtree Tennessee Whiskey | Beechtree Distillery |
| | Widow Jane Bloody Butcher Bourbon Whiskey | Cacao Prieto |
| | Widow Jane Wapsie Valley Bourbon Whiskey High Rye | Cacao Prieto |
| | Defiance Whiskey | Defiant Spirits |
| | Palm Ridge Reserve | Florida Farm Distillers |
| | Garrison Brothers Texas Straight Bourbon Whiskey | Garrison Brothers |
| | Van Brunt Stillhouse Bourbon Whiskey | Van Brunt Stillhouse |
| | Small Barrel Bourbon Whisky | Wiggly Bridge Distillery |
| | Woodinville Straight Bourbon | Woodinville Whiskey |
| | Minnesota 14 | Panther Distilling |
| | Buck Yeah! | Corsair Distillery |
| | Whiskey Del Bac – Dorado | Hamilton Distillers |
| | Cask & Smoke | New Holland Artisan Spirits |
| | The Emerald | Ransom |
| | Valley Tan | High West Distillery |
| | Dark Horse Distillery Reunion Rye Whiskey | Dark Horse Distillery |
| | Dark Horse Distillery Reunion Rye Whiskey Barrel Strength | Dark Horse Distillery |
| | Railroad Rye | Hidden Marsh Distillery |
| | Double Cask Rye | Hillrock Estate Distillery |
| | Ranger Creek .44 Texas Rye | Ranger Creek Brewing & Distilling |
| | Skip Rock Barrel Proof Rye Whiskey | Skip Rock Distillers |
| | Malted Rye | Wigle Whiskey |
| | Coppercraft High Wheat Whiskey | Coppercraft Distillery |
| | Beechtree White Whiskey | Beechtree Distillery |
| | Shorty's White Whiskey | Chicago Distilling Company |
| Bronze Medalists | | |
| | Two James Johnny Smoking Gun | Two James Spirits |
| | Prototype Series: Bourbon | 11 Wells Spirits |
| | Devil's Share Bourbon Whiskey | Ballast Point Spirits |
| | Widow Jane Chocolate Malt Bourbon Whiskey | Cacao Prieto |
| | Dark Horse Distillery Reserve Bourbon Whiskey | Dark Horse Distillery |
| | Clayton James Tennessee Whiskey | Tenn South Distillery |
| | Outlaw Bourbon – Distillers Reserve | Yellow Rose Distilling |
| | War Horn Whisky Barrel Select | Appalachian Mountain Spirits |
| | Balcones Baby Blue | Balcones Distilling |
| | Double Down Barley | New Holland Artisan Spirits |
| | Battle Cry American Single Malt Whiskey | Sons Of Liberty Spirits |
| | Uprising American Single Malt Whiskey | Sons Of Liberty Spirits |
| | Van Brunt Stillhouse Malt Whiskey | Van Brunt Stillhouse |
| | Tenderfoot Whiskey | Wood's High Mountain Distillery |
| | Prototype Series: Rye | 11 Wells Spirits |
| | Coppercraft Rye Malt Whiskey | Coppercraft Distillery |
| | Midwinter Night's Dram | High West Distillery |
| | Rye Whiskey | Mad River Distillers |
| | John Myer Wheat Whiskey | Myer Farm Distillers |
| | Organic Wheat Whiskey | Wigle Whiskey |
| | Organic Wheat Whiskey Finished With White Ash Wood | Wigle Whiskey |
| | World's Best Moonshine | Dark Corner Distillery |
| | SS Sorghum Whiskey | Still 630 |
| | Long Shot White Whiskey | Dark Horse Distillery |
| | Moonshine | Kings County Distillery |
BEST OF BRANDY
Kings County Distillery and Brooklyn Winery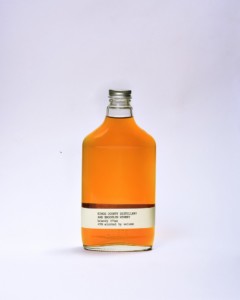 | | | |
| --- | --- | --- |
| Gold Medalists | Spirit | Distillery |
| | Reserve Brandy | Huber's Starlight Distillery |
| | Brandy | Kings County Distillery and Brooklyn Winery |
| Silver Medalists | | |
| | Reserve Apple Brandy | Huber's Starlight Distillery |
| | Raspberry Brandy | Huber's Starlight Distillery |
| | Grappa | Huber's Starlight Distillery |
| Bronze Medalists | | |
| | Dutch's Spirits Peach Brandy | Dutch's Spirits |
| | Applejack | Huber's Starlight Distillery |
| | Woody Creek Distillers Pear Brandy | Woody Creek Distillers |
BEST OF VODKA
Starlight Vodka, Huber's Starlight Distillery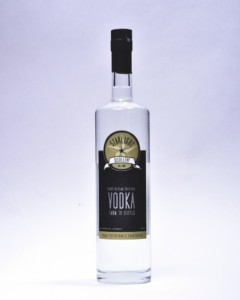 | | | |
| --- | --- | --- |
| Gold Medalists | Spirit | Distillery |
| | Griffin Claw Vodka Distilled From Grain | Griffin Claw Brewing Company |
| | Bee Vodka | Hidden Marsh Distillery |
| | Starlight Vodka | Huber's Starlight Distillery |
| | Vixen Vodka | Mile High Spirits |
| Silver Medalists | | |
| | Fugu Horchata Vodka | Ballast Point Spirits |
| | Hellfyre | Blaum Bros. Distilling Co. |
| | Deep Eddy Lemon Vodka | Savvy Distillers |
| | Badger Pocket Black Peppercorn Vodka | Skip Rock Distillers |
| | Ringleader Vodka | Backwards Distilling |
| | Big Thicket Dog Trot Vodka | Big Thicket Distilling Co. |
| | Two James 28 Island Vodka | Two James Spirits |
| | Stark Vatten | Wildwood Spirits |
| Bronze Medalists | | |
| | Bellewood Raspberry Flavored Vodka | Bellewood Distilling |
| | Deep Eddy Cranberry Vodka | Savvy Distillers |
| | Deep Eddy Sweet Tea Vodka | Savvy Distillers |
| | Bellewood Honeycrisp Vodka | Bellewood Distilling |
| | Blaum Bros. Vodka | Blaum Bros. Distilling Co. |
| | Colorado High Mtn. Vodka | Colorado Gold Distillery |
| | Glacial Lakes Vodka | Glacial Lakes Distillery |
| | Griffin Claw Vodka Distilled From Potato | Griffin Claw Brewing |
| | La Luz Vodka | Left Turn Distilling |
| | BFD | Lunar |
| | Bonn Oir Vodka | O'Shevlin |
| | Florida Cane Vodka | St. Augustine Distillery |
BEST OF GIN
Barrel Aged Knickerbocker, New Holland Artisan Spirits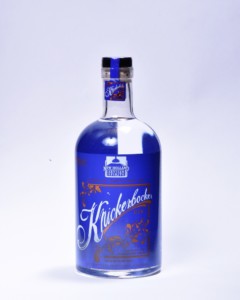 | | | |
| --- | --- | --- |
| Gold Medalists | Spirit | Distillery |
| | Old Tom Barrel Aged Counter Gin | Batch 206 Distillery |
| | Finn's Gin | Chicago Distilling Company |
| | Copperworks Malt Barrel Gin | Copperworks Distilling |
| | Wire Works Special Reserve | Grand Ten |
| | Barrel Aged Knickerbocker | New Holland Artisan Spirits |
| | Dry Gin | Ransom Dry Gin |
| | New World Gin | St. Augustine Distillery |
| | Big Bottom Gin | Big Bottom Distilling |
| | Knickerbocker | New Holland Artisan Spirits |
| | Aria Portland Dry Gin | Martin Ryan Distilling |
| | 50 Fathoms Gin | Port Chilkoot Distillery |
| | Old Tom Gin | Ransom |
| Silver Medalists | | |
| | Old Grove Barrel Rested Gin | Ballast Point Spirits |
| | Copperworks New Barrel Gin | Copperworks Distilling |
| | Barrel Gin | Few Spirits |
| | Hat Trick Barrel Rested Gin | High Wire Distilling Co. |
| | Green Hat Gin – Ginavit Fall/Winter Seasonal | New Columbia Distillers |
| | Healy's Reserve | Trailhead Spirits |
| | Old Grove Gin | Ballast Point Spirits |
| | Hat Trick Botanical Gin | High Wire Distilling Co. |
| | Starlight Distillery Gin | Huber's Starlight Distillery |
| Bronze Medalists | | |
| | Mum's Ruin | Bier Distillery @ Cellar Brewing |
| | Citrus Forward Gin | Black Button Distilling |
| | Finn's Gin | Chicago Distilling Company |
| | Coppercraft Gin | Coppercraft Distillery |
| | American | Few Spirits |
| | Kentucky Wild Gin | New Riff Distilling |
| | Wheeler's | Santa Fe Spirits |
| | Coppers American Style Gin | Vermont Spirits |
| | Mountain Hopped Gin | Wood's High Mountain Distillery |
| | Wigle's Ginever | Wigle Whiskey |
BEST OF RUM
Maggie's Farm Queen's Share Double Barrel, Allegheny Distilling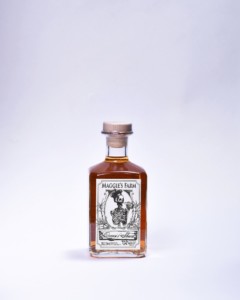 | | | |
| --- | --- | --- |
| Gold Medalists | Spirit | Distillery |
| | Maggie's Farm Queen's Share Double Barrel | Allegheny Distilling |
| Silver Medalists | | |
| | Maggie's Farm Queen's Share Aged | Allegheny Distilling |
| | Belle Rose Amber Rum | Skip Rock Distillers |
| | Maggie's Farm Queen's Share Unaged | Allegheny Distilling |
| | Dorymen's Rum | Cannon Beach Distillery |
| Bronze Medalists | | |
| | Three Sheets Barrel Aged Rum | Ballast Point Spirits |
| | Stillwrights Bourbon Barrel Aged Rum | Flat Rock Spirits |
| | Medford Rum | Grand Ten |
| | Michigan Amber Rum | New Holland Artisan Spirits |
| | Rogue Dark Rum | Rogue Spirits |
| | Belle Rose Rum | Skip Rock Distillers |
| | Soulard Island Rum | Still 630 |
| | Due North | Van Brunt Stillhouse |
| | Small Barrel Rum | Wiggly Bridge Distillery |
| | Coconut Rum | Wicked Dolphin Rum Distillery |
| | Maggie's Farm White Rum | Allegheny Distilling |
| | Stillwrights Silver Rum | Flat Rock Spirits |
BEST OF SPECIALTY SPIRITS
Barrel Aged Blueberry Liqueur, Huber's Starlight Distillery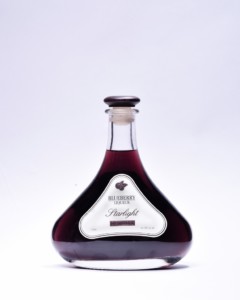 | | | |
| --- | --- | --- |
| Gold Medalists | Spirit | Distillery |
| | Barrel Aged Blueberry Liqueur | Huber's Starlight Distillery |
| Silver Medalists | | |
| | Opah | Ballast Point Spirits |
| | Rivulet Artisan Pecan Liqueur | C88 Holdings |
| | Raspberry Liqueur | Skip Rock Distillers |
| | Satin & Lace – Loganberry Liqueur | Virgin Island Distilleries |
| Bronze Medalists | | |
| | KaffevÃn | Appalachian Gap Distillery |
| | Balcones Rumble | Balcones Distilling |
| | Bellewood Pumpkin Spice Liqueur | Bellewood Distilling |
| | Dutch's Spirits Sugar Wash Moonshine | Dutch's Spirits |
| | Griffin Claw Krupnik | Griffin Claw Brewing |
| | Blueberry | Huber's Starlight Distillery |
| | Nocino | Skip Rock Distillers |
| | Movados Cinnfull | Stilljoy Spirits |
| | Movados Ginger | Stilljoy Spirits |
| | Movados Vanilla Sky | Stilljoy Spirits |
| | Vikre Ovrevann Aquavit | Vikre Distillery |
| | Landlocked Oaked | Wigle Whiskey |
| | Black Walnut | Wood Hat Spirits |