2022 American Craft Spirits Awards
A carefully selected group of more than 30 expert judges evaluated over 400 spirits at High Wire Distilling Co. in Charleston, SC in April.
This year, entries were submitted from 37 states and Washington, D.C., in seven main categories: brandy, distilled specialty spirits, gin, ready to drink (RTD), rum, vodka and grain spirits, and whiskey. In addition to Best in Show, Best of Class, and Innovation distinctions, the judging panel awarded 15 gold, 104 silver, and 159 bronze medals.
The 2022 Best of Class distinctions, the highest honor in each of the seven judging categories, were awarded to a mix of both established, award-winning distilleries and younger newcomers. Winning distilleries also receive hand-carved barrel heads courtesy of Thousand Oaks Barrel Co. ACSA would like to thank its competition sponsors, which include Glencairn, RNDC, LibDib and Ryan Malkin.
To download medal vector images, click below to access.
BEST IN SHOW
Carl T. Single Barrel Bourbon Whiskey, Starlight Distillery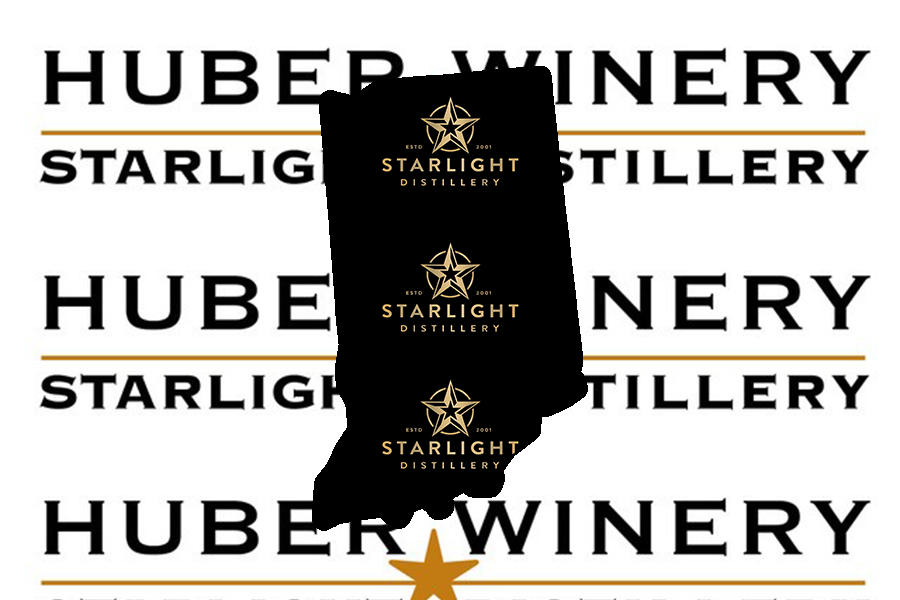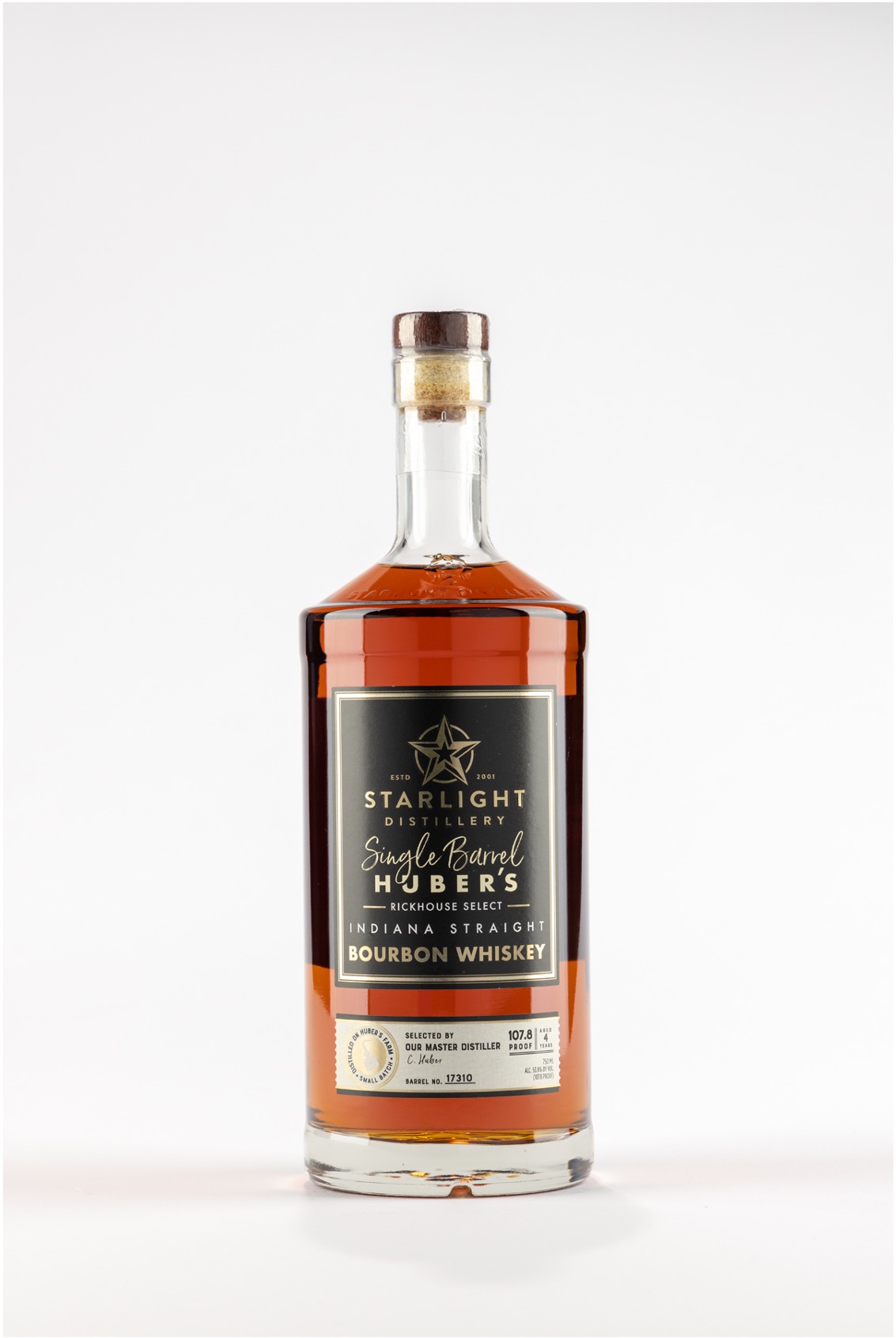 AWARD CATEGORIES
BEST OF BRANDY
Wigle Peach Brandy
Wigle Whiskey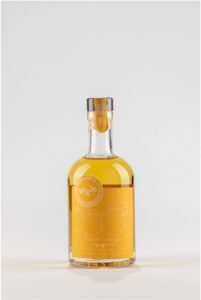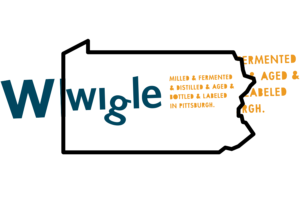 GOLD MEDALIST
Wigle Whiskey
Wigle Peach Brandy
SILVER MEDALIST
AFT Distillery
ALPENGOLD Edelbrand – Texas Oak Reserve Cherry
AFT Distillery
ALPENGOLD Edelbrand – Williams Birne
Andalusia Whiskey Co.
Texas Brandy
Catoctin Creek Distilling Company, LLC
Catoctin Creek Pearousia Pear Brandy
Eight Oaks Farm Distillery
Authentic Applejack
Giant Texas Distillers
Giant Brandy
Mastrogiannis Distillery
Baton
Peach Street Distillers
Pear Brandy
Starlight Distillery
10 Year Old Estate Grown Bottled In Bond Apple Brandy
Still 630 Distillery
Knowledge of Good Straight Apple Brandy
Wigle Whiskey
Wigle Apple Brandy Reserve
BRONZE MEDALIST
AFT Distillery
ALPENGOLD Edelbrand – Texas Oak Reserve Apple
AFT Distillery
ALPENGOLD Edelbrand – Weichsel
AFT Distillery
ALPENGOLD Edelbrand – 93 Texas Oak Limited Edition Cherry
AFT Distillery
ALPENGOLD Edelbrand – Texas Oak Reserve Pear
Clear Creek Distillery
Old Delicious Apple Brandy
Eight Oaks Farm Distillery
Barrel Aged Applejack
Star Union Spirits
Star Union Spirits Apple Brandy
Still 630 Distillery
Knowledge of Evil Straight Apple Brandy
Wollersheim Distillery
Coquard Brandy
BEST OF GIN
Jaggerbush
Lawrenceville Distilling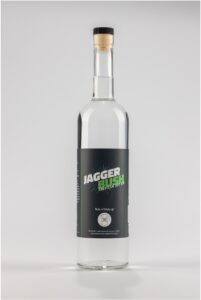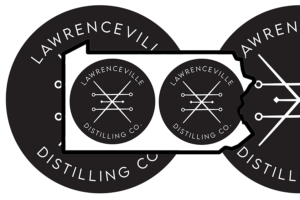 GOLD MEDALIST
Lawrenceville Distilling
Jaggerbush
SILVER MEDALIST
1861 Distillery
Gin #4
1861 Distillery
Gin #8
Aristotle Spirits
Philosopher Bourbon Barrel Aged Gin
Aristotle Spirits
Philosopher New American Gin
Blaum Bros. Distilling Co.
Blaum Bros. Gin IPA Edition
Caledonia Spirits
Tom Cat Gin
Copperworks Distilling Co.
Copperworks Cask Finished Gin
Detroit City Distillery
Railroad Gin
Hinterhaus Distilling
Hinterhaus Vapor Infused Gin
KROBAR Craft Distillery
Barrel Aged Gin
Long Road Distillers
Dry Gin
Lucky Sign Spirits
London Dry Gin
New York Distilling Co.
Dorothy Parker Rose Petal Flavored Gin
Northern Row Brewery & Distillery
Five Stories London Dry Gin
Old Glory Distilling Co.
Pin-Up Gin
Safe House Distilling Co.
Barrel Aged Lock Pick Gin
Salt Flats Spirits
Salt Flats GT Gin
Still 630 Distillery
Gateway Barreled Gin
Still 630 Distillery
American Navy Strength Gin
The Gin Foundry
Europa
Triple Eight Distillery
Gale Force Gin
WanderFolk Spirits
Garden Club
Wigle Whiskey
Wigle Barrel Rested Gin
Wonderland Distilling Co.
Pot Still Gin
BRONZE MEDALIST
1861 Distillery
Gin #6
Barrelhouse 6 Distillery
Sisters' 1924 London Dry Gin
Cajun Spirits Distillery
3rd Ward
Caledonia Spirits
Barr Hill Gin
ChainBridge Distillery
ChainBridge Distillery Florida Barrel Aged Rum
Chattermark Distillers
Coastal Forest Gin
Copperworks Distilling Co.
Copperworks Plum Gin
Copperworks Distilling Co.
Copperworks Small Batch Gin
Corsair Artisan Distillery
Barreled Gin
Corsair Artisan Distillery
American Gin
Dogfish Head Distilling Co.
Compelling Gin
Du Nord Social Spirits
Prominence Gin
Iron Fish Distillery
Slighty Lost Barrel Rested Gin
KROBAR Craft Distillery
Orange Flavored Gin
New Deal Distillery
Old Tom Gin
Northern Row Brewery & Distillery
Five Stories Winter Gin
Northern Row Brewery & Distillery
Five Stories Botanical Gin
Old Forge Distillery
Tennessee Roots Harvest Gin
Pilot House Distilling
Painted Lady Gin
Safe House Distilling Co.
Lock Pick Gin
Salvation Spirits Distillery
Fritztown Blackberry Gin
Santa Fe Spirits
Wheeler's Gin
Wigle Whiskey
Wigle Gin
Wonderland Distilling Co.
Winter Series – Balsam Fir & Citrus Gin
Wood's High Mountain Distillery
Treeline Barrel Aged Gin
BEST OF READY-TO-DRINK
Astoria Mary
Pilot House Distilling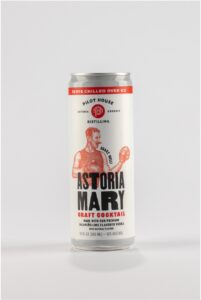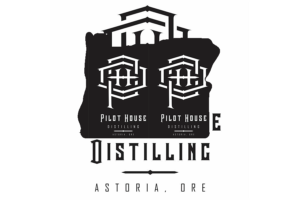 GOLD MEDALIST – NONE
SILVER MEDALIST
Backwards Distilling Company
Mangy Moose Spicy Marg
Boot Hill Distillery
Vodka Basil Lemonade
Dogfish Head Distilling Co.
Vodka Crush
Dogfish Head Distilling Co.
Vodka Soda
Dogfish Head Distilling Co.
Vodka Lemonade
Hudson Cocktail Company
Current Cosmo
Maggie's Farm
Rum & Ginger
Maplewood Brewery & Distillery
Rum Punch
Pilot House Distilling
Astoria Mary
Safe House Distilling Co.
Teller Blueberry Lavender Lemonade
Seven Caves Spirits
Three Dots and a Dash
Sunday's Finest
Gold Fashioned
Wigle Whiskey
Wigle Saffron Negroni
Wigle Whiskey
Wigle Bourbon Old Fashioned
BRONZE MEDALIST
Backwards Distilling Company
Freak Show
Brewer Family Provisions
Forth Cucumber Gimlet
Brewer Family Provisions
Forth Pineapple Daiquiri
Dogfish Head Distilling Co.
Gin Crush
Hudson Cocktail Company
Jacked Up Side Car
Hudson Cocktail Company
Basil Crush
Lost State Distilling LLC
Vodka Lemonade
Maggie's Farm
Personal Day Pineapple Hard Seltzer
Maplewood Brewery & Distillery
Palmer Square
Sagamore Spirit
Honey Paloma
Salt Flats Spirits
Salt Flats Sturgis Lemonade
Seven Caves Spirits
Fancy Poolside Punch
Two Trees Beverage Company
Two Trees Old Fashioned RTD
Wigle Whiskey
Wigle Manhattan
Wigle Whiskey
Wigle Bird in Hand (Sazerac Style Cocktail)
Wigle Whiskey
Wigle Rum Old Fashioned
Wigle Whiskey
Wigle Rye Old Fashioned
BEST OF RUM
White Rum
Three Roll Estate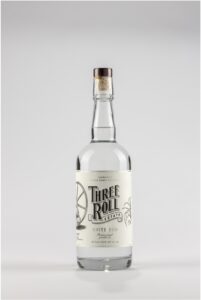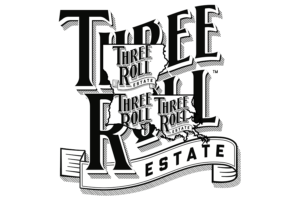 GOLD MEDALIST – NONE
SILVER MEDALIST – NONE
BRONZE MEDALIST
1861 Distillery
Sugar Cane Rum
1861 Distillery
Sugar Cane Spiced Rum
2 JAS Distilling, LLC
Two Jackasses Unaged Silver
2 JAS Distilling, LLC
Two Jackasses Spiced Flavored Rum
Cotton & Reed Distillery
PX Dark Rum
Cotton & Reed Distillery
Allspice Dram
Rock Creek Distillery
Dead Parrot Silver Rum
Three Roll Estate
Rhum Agricole
Three Roll Estate
White Rum
BEST OF DISTILLED SPECIALTY SPIRITS
Wigle Amaro Vermut
Wigle Whiskey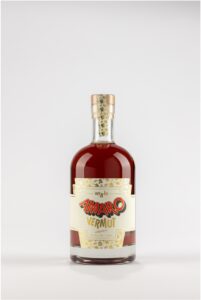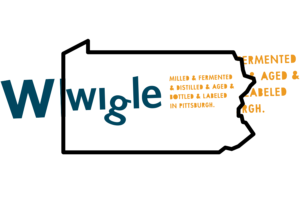 GOLD MEDALIST
Maplewood Brewery & Distillery
Chocolate Liqueur
Wigle Whiskey
Wigle Amaro Vermut
SILVER MEDALIST
Fast Penny Spirits
Amaricano
J. Carver Distillery
Aquavit
Long Road Distillers
Raspberry Liqueur
Mt Defiance Cidery & Distillery
Mt. Defiance Amaretto
Two Trees Beverage Company
Two Trees Peanut Butter Whiskey
Wigle Whiskey
Wigle Afterglow Ginger Whiskey
BRONZE MEDALIST
Backwards Distilling Company
Absinthe Verte
Bespoken Spirits
Bespoken Spirits Straight Bourbon Whiskey
Bespoken Spirits
Bespoken Spirits Straight Bourbon Whiskey Small Batch "Pinstripe"
Casey Jones Distillery
Casey Jones Single Barrel Cut
Casey Jones Distillery
Casey Jones Double Barrel Cut
Du Nord Social Spirits
Pronounced Apple Liqueur
Gate 11 Distillery
Once Agave Spirit
Hinterhaus Distilling
Anorak
JackFromBrooklyn
Sorel
Lawrenceville Distilling
1129 Ridge Avenue Absinthe Rouge
Lonerider Spirits, LLC
Nutcracker
Long Road Distillers
Red Amaro
Long Road Distillers
Amaro Pazzo
Lucky Sign Spirits
Aquavit
Pathfinder Farm Distillery
Red Corn Moonshine
Revolution Spirits
La Dama Damiana Liqueur
Salt Flats Spirits
Salt Flats Midnight Run
Social Still
Reposado
Star Union Spirits
Star Union Spirits Rum and Rye
Wigle Whiskey
Wigle Absent Minded Absinthe
Wigle Whiskey
Wigle Coffee Liqueur
BEST OF VODKA
Sweet Blend Vodka
Delta Dirt Distillery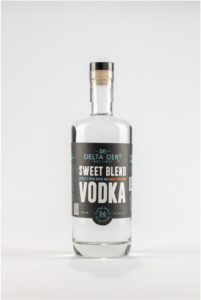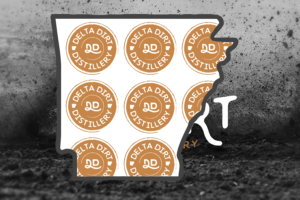 GOLD MEDALIST
Delta Dirt Distillery
Sweet Blend Vodka
SILVER MEDALIST
ChainBridge Distillery
Florida Ginger
Clear Creek Distillery
Timberline Vodka
Du Nord Social Spirits
Foundation Vodka
Red River Brewing Co. and Distillery
Silver King Vodka
Rock Creek Distillery
Schultz Vodka
BRONZE MEDALIST
Caledonia Spirits
Barr Hill Vodka
GrandTen Distilling
Fire Puncher Black Chocolate & Chipotle Flavored Vodka
Northern Row Brewery & Distillery
Five Stories Peppered Flavored Vodka
Safe House Distilling Co.
Teller Green Chile
Salvation Spirits Distillery
Salvation Spirits Vodka
United States Distilled Products Co.
Basic Vodka
WanderFolk Spirits
Garden Club
BEST OF WHISKEY
Carl T. Single Barrel Bourbon Whiskey
Starlight Distillery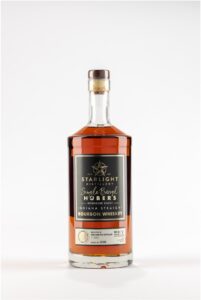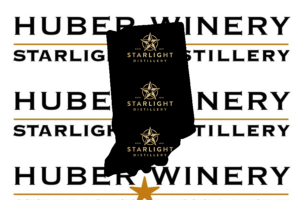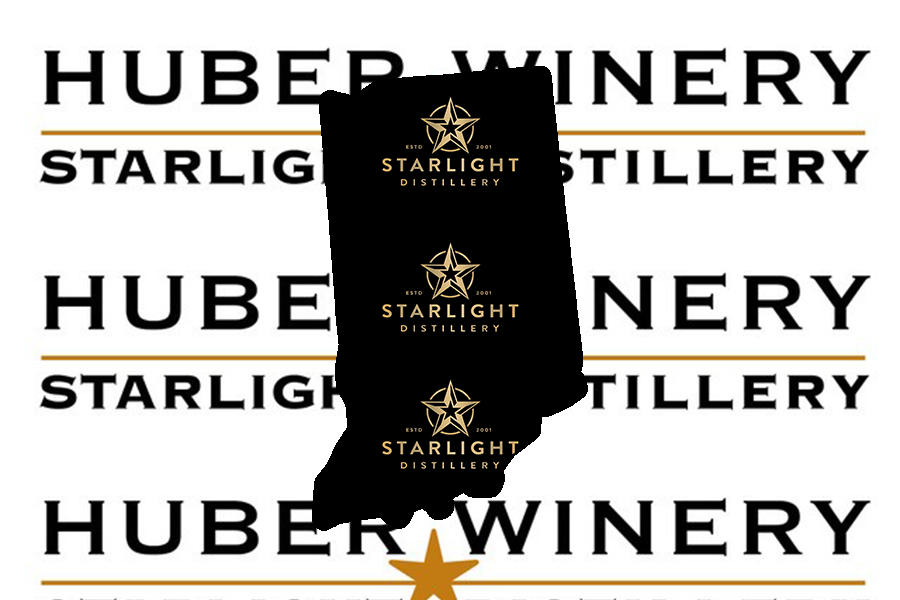 GOLD MEDALIST
Barrel 21 Distillery
Woodcock
Bear Creek Distillery LLC
Straight Bourbon
Brush Creek Distillery
Brush Creek Railroad Rye
Dogfish Head Distilling Co.
Let's Get Lost
Eight Oaks Farm Distillery
Penna Rye Whiskey
Peach Street Distillers
Colorado Straight Rye
Starlight Distillery
Carl T. Single Barrel Bourbon Whiskey
Wigle Whiskey
Wigle Single Barrel Straight Rye Whiskey
Wigle Whiskey
Wigle Port Cask Rye
Wollersheim Distillery
Single Barrel Rye Whiskey
SILVER MEDALIST
Andalusia Whiskey Co.
Bottled-in-Bond
Andalusia Whiskey Co.
Stryker
Blaum Bros. Distilling Co.
Blaum Bros. Straight Bourbon Whiskey finished in a Cognac Puncheon
Blaum Bros. Distilling Co.
Straight Bourbon Whiskey Cigar Blend
Blaum Bros. Distilling Co.
Blaum Bros. Straight Rye Whiskey
Blaum Bros. Distilling Co.
Blaum Bros. Straight Rye Whiskey finished in Apple Brandy Casks
Clear Creek Distillery
Trail's End 10-Year Kentucky Straight Bourbon Whiskey Finished in Oregon Casks
Clear Creek Distillery
Trail's End 8-Year Kentucky Straight Bourbon Whiskey Finished with Oregon Oak
Corsair Artisan Distillery
Dark Rye
Dam Whiskey Corporation
Straight Bourbon Whiskey
Detroit City Distillery
Four Grain Bourbon
Detroit City Distillery
Homegrown Rye
Dogfish Head Distilling Co.
Alternate Takes Vol. 3
Eight Oaks Farm Distillery
Port Rye Whiskey
Eight Oaks Farm Distillery
Pinot Noir Finished Bourbon
Flying Ace Distillery, LLC
American Ace Blended Bourbon Cask Proof
Headframe Spirits
Kelley Single Malt Whiskey
Judson & Moore Distillery
Single Malt Whiskey
KROBAR Craft Distillery
Port Barrel Finished Rye Whiskey
Laws Whiskey House
Bottled in Bond San Luis Valley Rye 7 Years Old
Loup River Distilling
Loup River Straight Rye Whiskey
Modisett & Sons Distillery
Modisett & Sons Single Malt Whisky
New York Distilling Co.
Ragtime Rye Applejack Barrel Finished
Old Glory Distilling Co.
Old Glory Tennessee Whiskey
Proof and Wood Ventures
The Senator
Pursuit Distilling Co.
Blended Straight Malt Whiskey
Ranger Creek Brewing & Distilling
302
Rogue Ales & Spirits
Single Barrel Project #6 – Oregon Single Malt Finished in Amarone Cask
Running Bare Spirits, LLC
Tabby Road
Running Bare Spirits, LLC
Tabby Road
Sagamore Spirit
Cask Strength Straight Rye Whiskey
Sagamore Spirit
Signature Straight Rye Whiskey
Sagamore Spirit
Rum Cask Finish
Shelter Distilling
High Sierra Whiskey
Still 630 Distillery
5 Year RallyPoint Straight Rye Whiskey
Still 630 Distillery
Double Barrel RallyPoint Straight Rye Whiskey
Storyhouse Spirits
Straight Rye Whiskey
The Family Jones
Jones House Whiskey 10 YR
The Family Jones
Ella Jones Colorado Straight Bourbon Whiskey – Distillers Select
Wigle Whiskey
Wigle Single Barrel Straight Bourbon
Wigle Whiskey
Wigle Oktoberfest
Wigle Whiskey
Wigle Phil's Shadow Rye
Wigle Whiskey
Wigle American Rye Kilted Cask
Wigle Whiskey
Wigle Sherry Cask Rye
BRONZE MEDALIST
30A Distilling Co.
Blue Mountain Beach Bourbon
American Woman Spirit Company, LLC
American Woman Straight Bourbon Whiskey
Andalusia Whiskey Co.
Revenant Oak
Andalusia Whiskey Co.
Triple-Distilled
Barrel 21 Distillery
White-Tail
Barrelhouse 6 Distillery
Brothers' 1910 Bourbon Finished in Sherry Casks
Barrelhouse 6 Distillery
Brothers' 1910 Bourbon Cream Liqueur
Barrelhouse 6 Distillery
Brothers' 1910 Peppermit Cream Liqueur
Barrelhouse 6 Distillery
Brothers' 1910 Empire Rye Cask Finished
Bear Creek Distillery LLC
Sour Rye Whiskey
Bendt Distilling Co.
Unbendt Straight Wheat Whiskey
Bespoken Spirits
Bespoken Spirits Rye Whiskey
Bespoken Spirits
Bespoken Spirits "Special Batch" Whiskey (Light & Smoked Malt Blend)
Blaum Bros. Distilling Co.
Blaum Bros. Straight Bourbon Whiskey
Brush Creek Distillery
Brush Creek Straight Rye Whiskey
Brush Creek Distillery
Brush Creek Straight Bourbon Whiskey
Brush Creek Distillery
Brush Creek Hoing Cabernet Cask Finished
Chapline Distillery LLC
Critical Batch Texas Bourbon
Clear Creek Distillery
McCarthy's 3-Year Oregon Single Malt Whiskey
Copperworks Distilling Co.
Copperworks American Single Malt Whiskey
Corsair Artisan Distillery
Triple Smoke
Detroit City Distillery
Four Grain Bourbon – Cognac Barrel Finish
Detroit City Distillery
Butcher's Cut Bourbon
Dogfish Head Distilling Co.
Straight Whiskey
Four Daughters Vineyard & Winery
The Traditionalist Bourbon – Classic
Four Daughters Vineyard & Winery
The Traditionalist Bourbon – Wheat Run
Gate 11 Distillery
Ross + McClatchey Single Malt Whiskey
Hidden Marsh Distillery
5 Year Bourbon
Hinterhaus Distilling
Calaveras Cask Finish Bourbon
Iron Fish Distillery
Mad Angler Whiskey
Ironton Distillery
Straight American Malt Whiskey
J. Carver Distillery
J. Carver Straight Bourbon Whiskey 7 Year
J. Carver Distillery
Brickyard Straight Bourbon Whiskey
J. Carver Distillery
Runestone Straight Rye Whiskey
J. Carver Distillery
Trifecta Single Malt
J. Carver Distillery
J. Carver Straight Wheat Whiskey
Judson & Moore Distillery
Rye Whiskey
Kings County Distillery
Straight Bourbon
Kings County Distillery
Bottled-in-Bond Bourbon
Manatawny Still Works
Select Four Grain Finished in Cherry Brandy and Vermouth Barrels
New York Distilling Co.
Ragtime Rye Single Barrel
Old Glory Distilling Co.
Old Glory Bourbon
Peach Street Distillers
Peated Single Malt American Whiskey
Pilot House Distilling
A-O Come Hell or High Water
Pine Bluffs Distilling
Straight Rye Whiskey
Pine Bluffs Distilling
100% Straight Rye Malt Whiskey
Ranger Creek Brewing & Distilling
Ranger Creek .36 Texas Straight Bourbon
Rogue Ales & Spirits
Single Barrel Project #4 – Dead Guy Whiskey Finished in Port Cask
Rogue Ales & Spirits
Dead Guy Whiskey
Sagamore Spirit
Double Oak Straight Rye Whiskey
Sagamore Spirit
Bottled In Bond Rye Whiskey
Star Union Spirits
Star Union Spirits American Corn Series Apple Barrel
Still 630 Distillery
S.S. Sorghum Whiskey Bottled-in-Bond
Still 630 Distillery
Missouri Straight Bourbon Whiskey
Tarnished Truth Distilling Company
Discretion
The Family Jones
Atticus Jones Colorado Straight Rye Whiskey – Distiller's Select
Triple Eight Distillery
The Notch Nantucket Island Single Malt Whisky
Triple Eight Distillery
The Notch Nantucket Island Single Malt Whisky
Uncle Nearest Premium Whiskey
Uncle Nearest Master Blend Edition Batch 009
Uncle Nearest Premium Whiskey
Uncle Nearest 1884 Small Batch Whiskey
Uncle Nearest Premium Whiskey
Uncle Nearest 1856 Premium Aged Whiskey
Wigle Whiskey
Wigle Strip District Reserve
Wigle Whiskey
Wigle Werewolf Bourbon
Wigle Whiskey
Wigle Smoked Bourbon
Wigle Whiskey
Wigle Deep Cut Bourbon Single Barrel Cask Strength
Wigle Whiskey
Wigle Deep Cut Rye Single Barrel Cask Strength
Wigle Whiskey
Wigle Rum Cask Rye
Wigle Whiskey
Wigle Pennsylvania Straight Rye Whiskey
Wonderland Distilling Co.
Single Malt White Whiskey
Wood's High Mountain Distillery
Dawn Patrol Colorado Single Malt