2021 American Craft Spirits Awards
The pandemic provided a unique set of challenges to hosting this year's competition. A blind-tasting was conducted, with individual panelists compelled to evaluate each product separate from one another. Scores were submitted, tallied, and averaged, creating a competition based purely on numerical scoring rather than typical collaborative discussions. Cardinal Spirits in Bloomington, IN was the host facility.
This year, 550 entries were submitted from 42 states across the country in seven main categories: whiskey, gin, rum, vodka & grain spirits, brandy, distilled specialty spirits, and ready to drink (RTD). In addition to a Best of Show and the Best in Class distinctions, the judging panel awarded 12 gold, 228 silver, and 242 bronze medals.
The 2021 Best in Class distinctions, the highest honor in each of the seven judging categories, were awarded to a mix of both established, award-winning distilleries and younger newcomers. These winning distilleries will be presented with hand-carved barrelheads courtesy of Thousand Oaks Barrel Co, and all medal recipients will receive custom medals generously provided by Apholos.
ACSA would like to thank its competition sponsors, which include Glencairn, Heinz-Glas, and Top Shelf Logistics.
To download medal vector images, click below to access.
BEST IN SHOW
Port Finished Rye, Milam & Greene Whiskey Distillery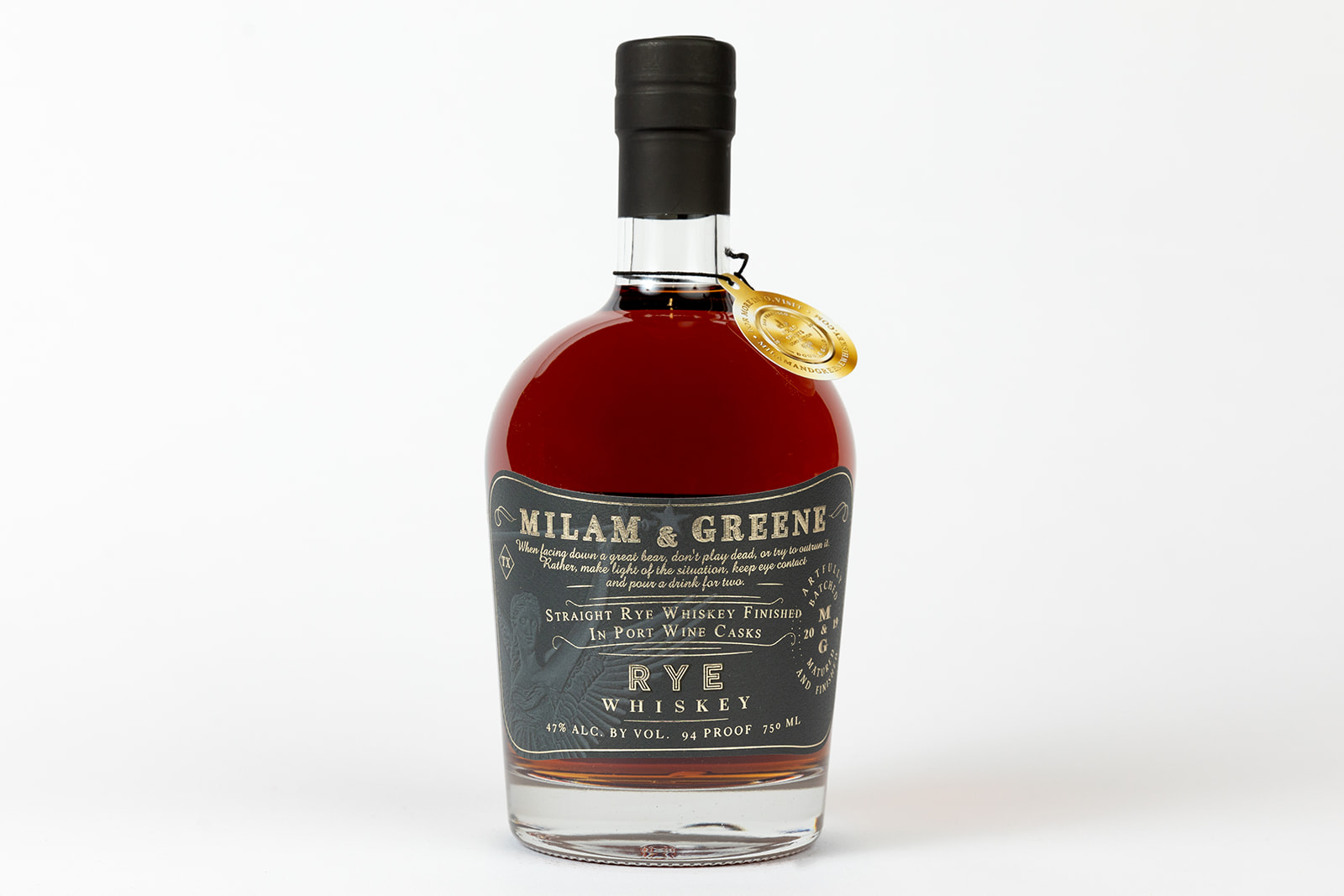 AWARD CATEGORIES
BEST OF BRANDY
Pear Brandy XO Edition
Peach Street Distillers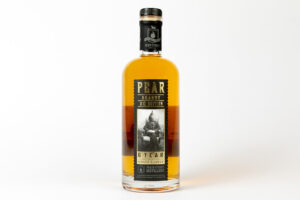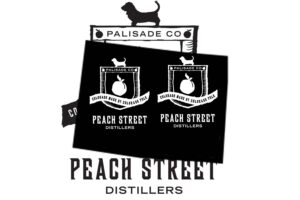 GOLD MEDALIST – NONE
SILVER MEDALIST
Beaver Pond Distillery, Inc.
Pear Eau de Vie
ChainBridge Distillery
Plum Brandy
ChainBridge Distillery
Neutral Banana Brandy
Chankaska Creek Ranch, Winery & Distillery
Ranch Road Brandy
Eight Oaks Farm Distillery
Authentic Applejack
Öömrang, Inc.
Bartlet Pear Brandy
Öömrang, Inc.
Raspberry Brandy
Peach Street Distillers
Pear Brandy XO Edition
Still 630
Knowledge of Good Apple Brandy
Still 630
Knowledge of Evil Apple Brandy
Wigle Whiskey
Wigle Apple Brandy
Wigle Whiskey
Wigle Peach Brandy
Wollersheim Distillery
Family Reserve Coquard Brandy
BRONZE MEDALIST
Brandywine Branch Distillers
Resurgent Apple Brandy
ChainBridge Distillery
Barreled Pear Brandy
Edelbrand Pure Distilling
Vinars da meila
Edelbrand Pure Distilling
Vinars da vin
Hatch Distilling Co.
Apple Brandy
Hidden Marsh Distillery
Nashi Brandy
Hill Country Distillers, LLC
Texas Brandy
Long Road Distillers
Long Road Apple Brandy
Montgomery Distillery, Inc.
Flathead Kirschwasser
Noah Spirits
Apple Brandy
Northern Row Brewery and Distillery
Five Stories Peach Brandy
Öömrang, Inc.
Apricot Brandy
Öömrang, Inc.
Donut Peach Brandy
Öömrang, Inc.
Cherry Brandy
Peach Street Distillers
Peach Brandy XO Edition
San Juan Island Distillery
Apple Brandy
Sangfroid Distilling
Wild Apple Brandy
Star Union Spirits
Star Union Spirits Apple Brandy
Vara Winery & Distllery
Paso Uno
Vara Winery & Distllery
Vara Fine Alembic Brandy
BEST OF GIN
28 Mile Gin
28 Mile Distilling Co.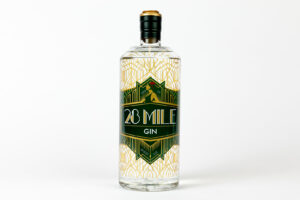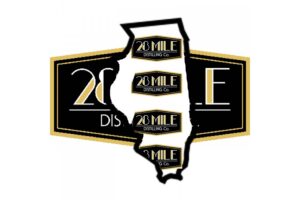 GOLD MEDALIST
28 Mile Distilling Co.
28 Mile Gin
Three Floyds Distilling Co.
Oude Boatface
SILVER MEDALIST
Bently Heritage
Juniper Grove Atrium Gin
Bently Heritage
Juniper Grove Alpine Gin
Boot Hill Distillery
Boot Hill Distillery Gin
Boot Hill Distillery
Boot Hill Distillery Barreled Gin
Brandywine Branch Distillers
The Revivalist Botanical Gin – Equinox Expression
Caledonia Spirits
Tom Cat Gin
DogMaster Distillery
DogMaster Gin
Eagle Park Distilling
Pink Gin
Eight Oaks Farm Distillery
Old Tom Gin
Far North Spirits
Solveig Gin
Far North Spirits
Gustaf Navy Strength Gin
GrandTen Distilling
Wire Works American Gin
Hatch Distilling Co.
Gin
Hotel Tango Distillery
Gin
J&L Distilling Company
Sno Gin
Long Road Distillers
Long Road Dry Gin
Long Road Distillers
Long Road MICHIGIN
Lucky Sign Spirits
Gin Rested in Bourbon Barrels
Maplewood Brewery & Distillery
Spruce Gin
Oak and Grist Distilling Company
Barrel Reserve Dark Rhythm
Old Glory Distilling
Pin-Up Gin
Old Harbor Distilling
San Miguel
Pilot House Distilling
Painted Lady Gin
Rhode Island Spirits, LLC
Rhodium Forager's Gin
Rhode Island Spirits, LLC
Rhodium Gin
Rogue Ales and Spirits
Farmhouse Gin
Salt Flats Spirits
GT Gin
Still 630
Volstead's Folly American Gin
Storm King Distilling Co.
Barrel Rested Gin
Storm King Distilling Co.
Gin
Tenth Ward Distilling Company
Tenth Ward Distilling Company Genever Inspired Gin
The Aimsir Distilling Company
Aitil House Gin
The Better Man Distilling Co.
Elysian Fields Lavender Gin
The Better Man Distilling Co.
Cosmic Soul Dry Gin
The Family Jones
Earl Grey Juniper Jones Gin
The Palm Springs Spirits Co.
MODERN LOVE
Vara Winery & Distllery
Vara High Desert Gin
Waterpocket Distillery
Temple of the Moon
Wigle Whiskey
Wigle Gin
BRONZE MEDALIST
Altered State Distillery
Organic Black Bear Gin
Bently Heritage
Juniper Grove American Dry Gin
Blacksmith Distillery
Quench Tank Gin
Brandywine Branch Distillers
The Revivalist Botanical Gin – Summertide Expression
Caledonia Spirits
Barr Hill Gin
Catoctin Creek Distilling Company
Catoctin Creek Watershed Gin
Charleston Distilling Co.
Jasper's Gin
Coastal Bend Distilling Co
Lucky Star Gin
Comfortable Waters, LLC
Portage
Dogfish Head Distilling Co.
Dogfish Head Compelling Gin
Du Nord Craft Spirits
Fitzgerald
Eagle Park Distilling
Gin
GK Distilling Inc.
MuckleyEye American Gin
GlenPharmer Distillery
GlenPharmer Distillery Brookdale Gin
Green Door Distilling Co.
Green Door Botanical Gin
Jackson Hole Still Works
Great Grey Gin
Lucky Sign Spirits
Lucky Sign Spirits London Dry Gin
Maplewood Brewery & Distillery
Whiskey Barreled Spruce Gin
Montgomery Distillery, Inc.
Whyte Laydie Gin
Northern Row Brewery and Distillery
Five Stories Wet Hop Botanical Gin
Oak and Grist Distilling Company
Dark Rhythm Gin
Old Dominick Distillery
Old Dominick Formula No. 10 Gin
Pacific Coast Spirits
California Gin
Sangfroid Distilling
Dutch-Style Gin
Sourland Mountain Spirits
Barrel Aged Gin
Still 630
Gateway Barreled Gin
Still Austin Whiskey Co.
Still Austin Gin Handmade with Rye
The Palm Springs Spirits Co.
MODERN LOVE
Three Floyds Distilling Co.
Wight Vvitch
Urban Press Spirits
Affinity Gin
Venus Spirits
Venus Spirits Spring Gin
Venus Spirits
Venus Gin Blend No. 01
Wigle Whiskey
Wigle Barrel Rested Gin
BEST OF READY-TO-DRINK
Copperwing House Calls Wilderness Downtown
Copperwing Distillery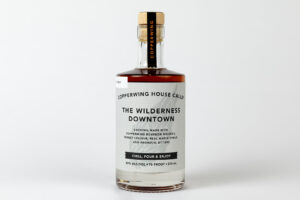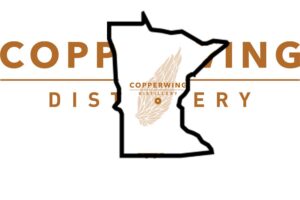 GOLD MEDALIST – NONE
SILVER MEDALIST
Copperwing Distillery
COPPERWING HOUSE CALLS WILDERNESS DOWNTOWN
Savage & Cooke
Home School Blood Orange Manhattan
BENDT Distilling Co.
Old Fashioned
BRONZE MEDALIST
Copperwing Distillery
COPPERWING HOUSE CALLS OLD FASHIONED
Copperwing Distillery
COPPERWING HOUSE CALLS BARRELED NEGRONI
Dogfish Head Distilling Co.
Dogfish Head Strawberry Honeyberry Vodka Lemonade
Dogfish Head Distilling Co.
Dogfish Head Blueberry Shrub Vodka Soda
Kozuba & Sons Distillery
BarBox Craft Cocktails Cosmopolitan
Kozuba & Sons Distillery
BarBox Craft Cocktails Blueberry Vodka Sour
Long Road Distillers
Long Road Polish Falcon
Long Road Distillers
Long Road Teta's Lemonade
Pilot House Distilling
Astoria Mary
Pinckney Bend Distillery
Pinckney Bend Perfect Gin & Tonic
Rogue Ales and Spirits
Lemonade Iced Tea Vodka Soda
Rogue Ales and Spirits
Grapefruit Vodka Soda
Salt Flats Spirits
Salt Flats Sturgis Lemonade
Tattersall Distilling Company
Tattersall Manhattan
Tenth Ward Distilling Company
Corpse Reviver No. 10
The Family Jones
Automatic Jones Smokey Old Fashioned
The Family Jones
Automatic Jones Gin Martini
Triple Eight Distillery
Nantucket Cran
West Fork Whiskey Co.
Cold Hamer Highball
Wigle Whiskey
Wigle Old Fashioned – Bourbon
Wigle Whiskey
Wigle Rye Old Fahsioned
Wigle Whiskey
Wigle Bird in Hand ("Sazerac")
Wigle Whiskey
Wigle Manhattan
Wild Leap
Creamsicle Mojito RTD Cocktail
Wild Leap
Strawberry Mango RTD Cocktail
BEST OF RUM
Navy Strength Rum
Star Union Spirits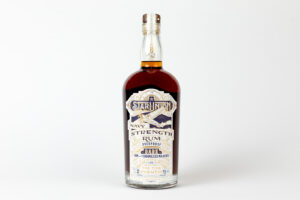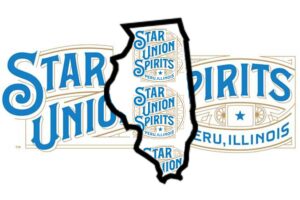 GOLD MEDALIST – NONE
SILVER MEDALIST
Ballmer Peak Distillery
Spiced Rum
Comfortable Waters, LLC
Nightwater
Dented Brick Distillery
Antelope Island Red
GrandTen Distilling
Medford Rum
Long Road Distillers
Long Road Rum
Old Glory Distilling
Jumper's Stash White Rum
Old Harbor Distilling
Barrelflag
Outlaw Distillery
Spiced Rum
Proof and Wood Ventures Inc
Exodus Rum
Star Union Spirits
Navy Strength Rum
Vara Winery & Distllery
Vara Rum Anejo
Venus Spirits
El Ladrón Añejo Rum
BRONZE MEDALIST
2 JAS Distilling, LLC
Two Jackasses Unaged Silver Rum
Altered State Distillery
Mystic Fox Rum
Backwards Distilling
Sword Swallower Rum
ChainBridge Distillery
Silver Rum
Comfortable Waters, LLC
Merrymeeting
Far North Spirits
Ålander Nordic Spiced Rum
Gatsby Spirits
The Tides Rum
GlenPharmer Distillery
GlenPharmer Distillery Dark Tide
GrandTen Distilling
New Medford Rum
Northern Row Brewery and Distillery
Five Stories Coconut Flavored Rum
Star Union Spirits
Star Union Spirits Reserve Rum
Star Union Spirits
Star Union Spirits Silver Rum
Swamp Fox Distilling, LLC
All In
Swamp Fox Distilling, LLC
Smoked
Three Floyds Distilling Co.
Blanq Reavers
Vara Winery & Distllery
Vara Rum Blanco
Wigle Whiskey
Wigle Landlocked
Wigle Whiskey
Wigle Landlocked Spiced Rum
Wigle Whiskey
Wigle Dunder Rum
BEST OF SPECIALTY SPIRITS
Carlino Bro's Bootleggers Edition Barrel Finish
3 Hundred Days Distilling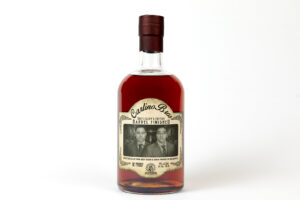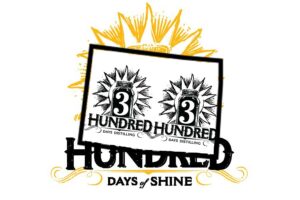 GOLD MEDALIST – NONE
SILVER MEDALIST
3 Hundred Days Distilling
Carlino Bro's Bootleggers Edition Barrel Finish
Bently Heritage
Hecate Cacao Liqueur
ChainBridge Distillery
Beet Spirit
ChainBridge Distillery
Carrot Spirit
Du Nord Craft Spirits
Apple Du Nord
Eight Oaks Farm Distillery
Pinot Noir Finished Bourbon
GrandTen Distilling
Craneberry
Long Road Distillers
Long Road Raspberry Liqueur
Ole Smoky Distillery
Ole Smoky Apple Pie Moonshine
Pacific Coast Spirits
Reposado Agave
Pilot House Distilling
Diablo Azul Blanco
Pilot House Distilling
Diablo Azul Anejo
Tenth Ward Distilling Company
Tenth Ward Distilling Company Absinthe Nouvelle
The Bard Distillery
MUHLENBERG Salted Caramühl Cream Liqueur
Three Floyds Distilling Co.
Barrel-aged Büsthedd
Wigle Whiskey
Wigle Saffron Amaro
BRONZE MEDALIST
Ancestral Craft Spirits Corp
Blasfemus
Cart/Horse Distilling LLC
Root Digger
Delaware Phoenix Distillery
Meadow of Love
Delaware Phoenix Distillery
Blues Cat
Du Nord Craft Spirits
Cafe Frieda
Golden Beaver Distillery
Beaver Likker Moonshine
Highside Distilling
Highside Distilling Amaro Rosina
Hill Country Distillers, LLC
Long Dog Whiskers
J. Carver Distillery
J. Carver Aquavit
J&L Distilling Company
Fyr Liqueur
Long Road Distillers
Long Road Aquavit
Long Road Distillers
Long Road Old Aquavit
Long Road Distillers
Long Road Orange Liqueur
Long Road Distillers
Long Road Absinthe
Montgomery Distillery, Inc.
Barrel Aged Skadi Aquavit
Mountain State Spirits
Hazelnut Honey Bourbon Ratafia
Mt Defiance Cidery & Distillery
Mt. Defiance Anejo Agave Spirit
Mt Defiance Cidery & Distillery
Mt. Defiance Absinthe Superieure
Mt Defiance Cidery & Distillery
Mt. Defiance Blue Agave Spirit
Pacific Coast Spirits
Agave
The Hardware Distillery Co.
Hardware Distiller Aquavit
Three Floyds Distilling Co.
Büsthedd
Up North Distillery
Cask Strength Honey Spirits
Wigle Whiskey
Wigle Absent Minded
Wigle Whiskey
Wigle Amaro Vermut
Wigle Whiskey
Wigle Coffee Liqueur
Wigle Whiskey
Wigle Lemoncello
BEST OF VODKA & GRAIN SPIRITS
San Luis Valley Potato Vodka
Wood's High Mountain Distillery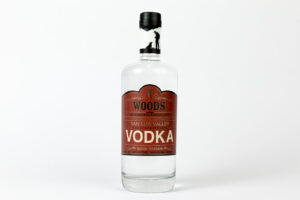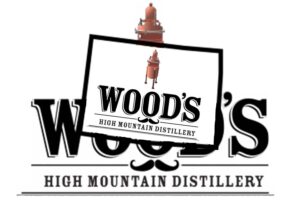 GOLD MEDALIST – NONE
SILVER MEDALIST
Alamere Spirits
French-Wheat Vodka
Barnstormer Distilleries
Rfd Cucumber Vodka
Bently Heritage
Source One Single Estate Vodka, Wheat & Oat Blend
Bently Heritage
Source One Single Estate Vodka, Rested in Oak Sherry Casks
Caledonia Spirits
Barr Hill Vodka
Carefree Spirits Distillery
Chakra Vodka
Carefree Spirits Distillery
Chakra Vodka Heart
Carefree Spirits Distillery
Chakra Crown
Carefree Spirits Distillery
Chakra Third Eye
Carefree Spirits Distillery
Chakra Vodka Throat
Du Nord Craft Spirits
L'etoile
Eagle Park Distilling
Vodka
Fruge Spirits
JT Meleck Vodka
Gatsby Spirits
The Tides Vodka
GlenPharmer Distillery
GlenPharmer Distillery Vodka
Grand Canyon Distillery
Prickly Pear Vodka
Grand Canyon Distillery
Orange Blossom Vodka
J&L Distilling Company
Sno Vodka
Jackson Hole Still Works
Jackson Hole Still Works Vodka
Lonely Oak Distillery
North Forty Vanilla Vodka
Lonely Oak Distillery
North Forty Vodka
Pennington Distlling Company
Walton's Finest Vodka
Sauvage
Upstate Vodka
WhiskeyWright Fine Handcrafted Spirit Co., LLC
SE\7EN 16 Vodka
Wood's High Mountain Distillery
San Luis Valley Potato Vodka
BRONZE MEDALIST
28 Mile Distilling Co.
28 Mile Vodka
Altered State Distillery
Organic White Mink Vodka
Carefree Spirits Distillery
Chakra Vodka Root
Carefree Spirits Distillery
Chakra Solar Plexus
Carefree Spirits Distillery
Chakra Vodka Sacral
Crystal Ridge Distillery
War Mule Vodka
Charleston Distilling Co.
White Point
Flying Leap Vineyards, Inc.
Vodka, Distilled from Wine Grapes
Hinterhaus Distilling
Hinterhaus Vodka
Joshua Tree Distilling Company
Black Hole Vodka
Pennington Distlling Company
Pickers Original Vodka
Pursuit Distilling Co.
Superior Vodka
Rhode Island Spirits, llc
Rhodium Vodka
Rogue Ales and Spirits
Bayfront Vodka
Salt Flats Spirits
622 Vodka
Star Union Spirits
Star Union Spirits Vodka
The Palm Springs Spirits Co.
MODERN LOVE
Wild Leap
Wild Leap Vodka
BEST OF WHISKEY
Port Finished Rye
Milam & Greene Whiskey Distillery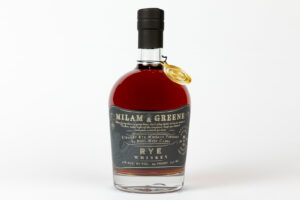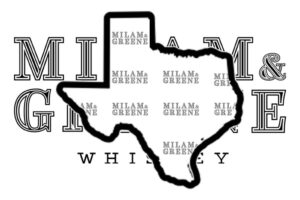 GOLD MEDALIST
Kings County Distillery
Barrel Strength Bourbon
Lonely Oak Distillery
Steeple Ridge Straight Bourbon Whiskey – Single Barrel
Milam & Greene Whiskey Distillery
Port Finished Rye
Pacific Coast Spirits
California Bourbon
Pennington Distilling Company
Davidson Reserve Tennessee Straight Bourbon Whiskey – Barrel 14-0326
Sagamore Spirit
Sagamore Spirit Tequila Finish
Sagamore Spirit
Sagamore Spirit Cask Strength Straight Rye Whiskey
Still 630
Double Barrel RallyPoint Straight Rye Whiskey
Sugarlands Distilling Company
Roaming Man Tennessee Straight Rye Whiskey
Wigle Whiskey
Wigle Kilted Rye
SILVER MEDALIST
45th Parallel Spirits
Wisconsin Wheat Whiskey
Altered State Distillery
Peated Blended Whiskey
Athens West End Ciderworks and Distillery
Athens West End Distillery Straight Bourbon Whiskey
Balcones Distilling
Lineage Texas Single Malt
Bear Creek Distillery
Straight Bourbon Whiskey
Blacksmith Distillery
Black Anvil Bourbon Whiskey
Boot Hill Distillery
Boot Hill Distillery Straight Wheat Whiskey
Brandywine Branch Distillers
Resurgent Custom Cask Bourbon
Breuckelen Distilling
77 Whiskey Local Rye and Corn
Breuckelen Distilling
77 Bonded Rye
Breuckelen Distilling
77 Straight Bourbon Single Barrel
Brother Justus
American Single Malt
Carefree Spirits Distillery
Carefree Bourbon
Cedar Ridge Distillery
QuintEssential American Single Malt Whiskey
Charleston Distilling Co
Crosstown Rye
Corsair Artisan Distillery
Triple Smoke
Djinn Spirits
Cacho de Cabra
Dogfish Head Distilling Co.
Dogfish Head Straight Whiskey
Dogfish Head Distilling Co.
Dogfish Head Let's Get Lost, American Single Malt
Driftless Glen Distillery
Driftless Glen Single Barrel Rye
Driftless Glen Distillery
Driftless Glen Port Finished Bourbon
Du Nord Craft Spirits
Mixed Blood
Eastern Kille Distillery
Bottled in Bond Michigan Straight Rye Whiskey
Eastern Kille Distillery
Toasted Barrel Finish Michigan Straight Bourbon Whiskey
Eastern Kille Distillery
Barrel Strength Michigan Straight Bourbon Whiskey
Far North Spirits, Inc.
Roknar MN Rye Whiskey
Far North Spirits, Inc.
Bødalen Bourbon Whiskey
Feisty Spirits
Better Days Bourbon
Fierce Whiskers Distillery
Fierce Whiskers New Make
Ghost Coast Distillery LLC
Ghost Coast Master Straight Bourbon Whiskey
Grand Canyon Distillery
Star Shine
Grand Canyon Distillery
Bond Fire
J. Carver Distillery
Etiquette Whiskey Distilled From A Single Malt
J. Carver Distillery
Trifecta Whiskey Distilled From A Single Malt
J. Carver Distillery
J. Carver Straight Wheat Whiskey
J. Carver Distillery
Brickyard Straight Bourbon
J. Carver Distillery
Runestone Straight Rye
J. Carver Distillery
J. Carver Straight Rye
JK Williams Distilling
Gold Zephyr Straight Bourbon Whiskey
JK Williams Distilling
Stormy River Rye Whiskey
Kings County Distillery
Straight Bourbon
Kings County Distillery
Bottled-in-Bond Bourbon
Kings County Distillery
Empire Rye
Maplewood Brewery & Distillery
Fat Pug American Malt Whiskey
Maplewood Brewery & Distillery
Rye to Perdition Rye Malt Whiskey
Maplewood Brewery & Distillery
Fest American Malt Whiskey
Milam & Greene Whiskey Distillery
Castle Hill Series Bourbon Batch 1
Milam & Greene Whiskey Distillery
Single Barrel Bourbon
Mingo Creek Craft Distillers
Liberty Pole Spirits Peated Bourbon Whiskey
Montgomery Distillery, Inc.
Sudden Wisdom Straight Rye Whiskey
Montgomery Distillery, Inc.
Montgomery American Single Malt Whiskey
New York Distilling Company
Ragtime Rye Single Barrel
New York Distilling Company
Mr. Katz's Rock & Rye
Noah Spirits
Four Grain Whiskey
Noah Spirits
Honey
Noah Spirits
Bottled in Bond
Ole Smoky Distillery
Ole Smoky Peanut Butter Whiskey
One Eight Distilling
District Made Bottled in Bond Bourbon
One Eight Distilling
District Made Single Barrel Rye Whiskey
Pacific Coast Spirits
American Single Malt
Painted Stave Distilling
Painted Stave Bottled In Bond Rye Whiskey
Painted Stave Distilling
Painted Stave Bottled In Bond Corn Whiskey
Peach Street Distillers
Colorado Straight Bourbon Whiskey
Peach Street Distillers
Smoked Rye Whiskey
Pennington Distilling Company
Davidson Reserve Tennessee Straight Sour Mash Whiskey
Pennington Distilling Company
Davidson Reserve Tennessee Straight Bourbon Whiskey
Pennington Distilling Company
Davidson Reserve Tennessee Straight Rye Whiskey
Pennington Distilling Company
Davidson Reserve Tennessee Straight Sour Mash Whiskey – Barrel 15-0222
Pennington Distilling Company
Davidson Reserve Tennessee Straight Bourbon Whiskey – Barrel 15-0120
Pine Bluffs Distilling
100% Malted Rye Whiskey
Proof and Wood Ventures Inc
Tumblin' Dice Heavy Rye Bourbon- Single barrel
Pursuit Distilling Co.
Cold Brew Coffee Whiskey
Rogue Ales and Spirits
Single Barrel Project #1 Cab Finished Oregon Single Malt Whiskey
Sagamore Spirit
Sagamore Spirit Sherry Cask Finish
Salt Flats Spirits
Cannonball Rye Whiskey
Santa Fe Spirits
Colkegan Apple Brandy Finished
Santa Fe Spirits
Colkegan American Single Malt
Sisterdale Distilling Co
Sisterdale Distilling Co Straight Bourbon
Sourland Mountain Spirits
Straight Bourbon Whiskey
Still 630
RallyPoint 5 Year Straight Rye Whiskey
Still 630
RallyPoint Maple Sunset
Still 630
S.S. Sorghum Whiskey Bottled-in-Bond
Still 630
Farewell 2020 American Single Malt Smoked Whiskey
Storm King Distilling Co.
Side Gig Whiskey
Storm King Distilling Co.
Colorado Straight Rye Whiskey
Three Floyds Distilling Co.
Divine Rite
Triple Eight Distillery
The Notch Nantucket Island Single Malt Whisky
Triple Eight Distillery
The Notch Nantucket Island Single Malt Whisky
Vapor Distillery
Boulder Spirits Bottled in Bond Bourbon
Vapor Distillery
Boulder Spirits Bottled in Bond Single Malt Whiskey
Vara Winery & Distllery
Taylor Garrett Rye
West Fork Whiskey Co.
Old Hamer Straight Bourbon Whiskey Cask Strength
West Fork Whiskey Co.
Old Hamer Straight Bourbon Whiskey 100 Proof Single Barrel
West Fork Whiskey Co.
Old Hamer Straight Rye Whiskey Cask Strength
West Fork Whiskey Co.
Old Hamer Straight Rye Whiskey 90 Proof
Whiskey Acres Distilling Co
Bottled-in-Bond Bourbon
Whiskey Acres Distilling Co
Bottled-in-Bond Rye
Whiskey Acres Distilling Co
Bourbon Whiskey Aged in Maple Syrup Casks
Wigle Whiskey
Wigle Afterglow Ginger Flavored whiskey
Wigle Whiskey
Wigle Strip District Reserve
Wigle Whiskey
Wigle In the Woods
Wigle Whiskey
Wigle Single Barrel American Whiskey
Wigle Whiskey
Wigle Pennsylvania Straight Bourbon
Wigle Whiskey
Wigle Straight Wapsie Bourbon
Wigle Whiskey
Wigle Single Barrel Straight Bourbon
Wigle Whiskey
Wigle Madeira Cask Bourbon
Wigle Whiskey
Wigle Scotch Cask Finished Bourbon
Wigle Whiskey
Wigle Rudolph
Wigle Whiskey
Wigle Roasty
Wigle Whiskey
Wigle Northern Exposure
Wigle Whiskey
Wigle Deep Cut Bottled-in-Bond
Wigle Whiskey
Wigle Single Barrel Straight Rye
Wigle Whiskey
Wigle Sherry Cask Finished Rye
Wigle Whiskey
Wigle Port Rye
Wigle Whiskey
Wigle Scotch Cask Finished Whiskey
Wollersheim Distillery
Round Top Rye Whiskey
Wollersheim Distillery
Single Barrel Rye Whiskey
Wollersheim Distillery
Single Barrel Bourbon Whiskey
Wonderland Distilling Co.
Cask Stenght – Blend of Straight Whiskeys
BRONZE MEDALIST
Altered State Distillery
Red Tail Blended Whiskey
Austin Craft Spirits Co. LLC
Austin 101 Light Whiskey
Balcones Distilling
Mirador Texas Single Malt
BENDT Distilling Co.
Bendt No. 5
Blacksmith Distillery
Iron Forge Corn Whiskey
Brandywine Branch Distillers
Resurgent Young American Bourbon
Breuckelen Distilling
Brownstone
Brother Justus
Cold-Peated Whiskey
Brother Justus
Single Malt Silver
Carefree Spirits Distillery
Carefree Bourbon Barrel Proof
Casey Jones Distillery
Casey Jones Kentucky Bourbon
Chankaska Creek Ranch, Winery & Distillery
Ranch Road Hard Hops Imperial
Copperworks Distilling
Copperworks Washington Peated American Single Malt Whiskey
Corsair Artisan Distillery
Dark Rye
Crittenden Distillery
Crittenden's Cut Above Rye
Crystal Ridge Distillery
Mule Kick
Crystal Ridge Distillery
Espresso
Crystal Ridge Distillery
Apple Pie
Crystal Ridge Distillery
Pecan Pie
Dented Brick Distillery
Moon's Best Bottled in Bond Rye Whiskey
DogMaster Distillery
DogMaster Whiskey
DogMaster Distillery
DogMaster Bourbon
Doire Distilling
Rye
Driftless Glen Distillery
Driftless Glen Single Barrel Bourbon
Eight Oaks Farm Distillery
Bourbon Whiskey
FEW Spirits
Immortal Rye
FEW Spirits
Cold Cut Bourbon
Flying Leap Vineyards, Inc.
Straight Bourbon Whiskey
Flying Leap Vineyards, Inc.
Wine Country Rye
Gatsby Spirits
Cinn City Whiskey
Ghost Coast Distillery LLC
Ghost Coast Peach Flavored Whiskey
Grand Canyon Distillery
Grand Canyon Distillery Straight Bourbon Whiskey
Hatch Distilling Co.
Doc Wahl Single Malt
Headframe Spirits
Kelley Single Malt
Hidden Marsh Distillery
John Shaw Rye Whiskey
Hotel Tango
Bourbon
Kings County Distillery
Peated Bourbon
Kings County Distillery
7 Year Straight Bourbon
KO Distilling
KO Distiller's Reserve Bottled-in-Bond Straight Bourbon Whiskey
Lonely Oak Distillery
Steeple Ridge Straight Bourbon Whiskey
Long Road Distillers
Long Road Straight Bourbon
Long Road Distillers
Long Road Straight American Whisky
Lost Woods Distillery
Lost Woods
Milam & Greene Whiskey Distillery
Triple Cask Bourbon
Mingo Creek Craft Distillers
Liberty Pole Spirits Rye Whiskey
New World Distillery Inc.
Ogden Nine Rails Bourbon Whiskey
New York Distilling Company
Ragtime Rye Bottled in Bond
Next Century Spirits
Creek Water Cinnamon
Next Century Spirits
Tribute
Noah Spirits
Scorpiones
Noah Spirits
Select Four Grain
Oak and Grist Distilling Company
Single Malt Whiskey
Old Glory Distilling Co.
Old Glory Bourbon
One Eight Distilling
District Made Bourbon
Pacific Coast Spirits
Triticale Bourbon
Painted Stave Distilling
Painted Stave Bottled In Bond Bourbon
Painted Stave Distilling
Diamond State Pot Still Whiskey
Pennington Distilling Company
Davidson Reserve GENESIS – Tennessee Straight Bourbon Whiskey
Pennington Distilling Company
Davidson Reserve 4-Grain – Tennessee Straight Bourbon Whiskey
Pilot House Distilling
A-O Come Hell or High Water
Pine Bluffs Distilling
Straight Bourbon Whiskey
Ranger Creek Brewing & Distilling
44 Rye
Rogue Ales and Spirits
Rolling Thunder Stouted Whiskey
Sagamore Spirit
Sagamore Spirit Double Oak Straight Rye Whiskey
Sangfroid Distilling
Maryland Rye Whiskey
Still 630
Missouri Straight Bourbon Whiskey
Still Austin Whiskey Co.
Still Austin Straight Bourbon Whiskey (aka The Musician)
Storm King Distilling Co.
Colorado Straight Bourbon Whiskey
Sugarlands Distilling Company
Bristol Motor Speedway 60th Anniversary Corn Whiskey
Talnua Distillery & Tasting Room
Continuum Cask American Single Pot Still
Talnua Distillery & Tasting Room
Heritage Selection
Tattersall Distilling
Tattersall High Rye Bourbon
Tattersall Distilling
Tattersall Wheated Bourbon
The Bard Distillery
MUHLENBERG Silver Mühl Whiskey
The Bard Distillery
MUHLENBERG Apple Pie Mühl Whiskey
The Bard Distillery
MUHLENBERG Blackberry Mühl Whiskey
The Family Jones
Ella Jones Colorado Straight Bourbon Whiskey
The Family Jones
Inauguration Rye, Bottled in Bond Colorado Straight Rye Whiskey
The Hardware Distillery Co.
Hardware Distillery Small Batch Whiskey
Third Wind Distilling Co.
Third Wind Straight Bourbon
Three Floyds Distilling Co.
Barrel-Aged Divine Rite
Triple Eight Distillery
The Notch Nantucket Island Single Malt Whisky 8 yr
Up North Distillery
North Idaho Single Malt Whiskey
Vara Winery & Distllery
Taylor Garrett Whiskey
Venus Spirits
Wayward Single Malt Whiskey
Whiskey Acres Distilling Co.
Blue Popcorn Bourbon
Whistling Andy
Whistling Andy Straight Bourbon
Whistling Andy
Whistling Andy Bottled In Bond Whiskey
Wigle Whiskey
Wigle Walkabout Apple Flavored Whiskey
Wigle Whiskey
Wigle Hamilton Bourbon Reserve
Wigle Whiskey
Wigle Cinnamon Whiskey
Wigle Whiskey
Wigle Double Dutch
Wigle Whiskey
Wigle Pennsylvania Straight Rye Whiskey
Wigle Whiskey
Wigle Deep Cut Cask Strength
Wollersheim Distillery
Bottled-in-Bond Wisconsin Straight Bourbon
Wonderland Distilling Co.
Blend of Straight Whiskeys
Wood Hat Spirits
Bottled in Bond Rubenesque
Wood's High Mountain Distillery
Dawn Patrol Colorado Single Malt
Wood's High Mountain Distillery
Tenderfoot Whiskey