2016 American Craft Spirits Awards
The American Craft Spirits Awards winners in the categories of Vodka/Grain, Gin, Brandy, Rum, Whiskey, and Specialty Spirits. Use the links below to view the winners in each category or download a PDF copy of the full results.
BEST IN SHOW
Maggie's Farm Single Barrel, Allegheny Distilling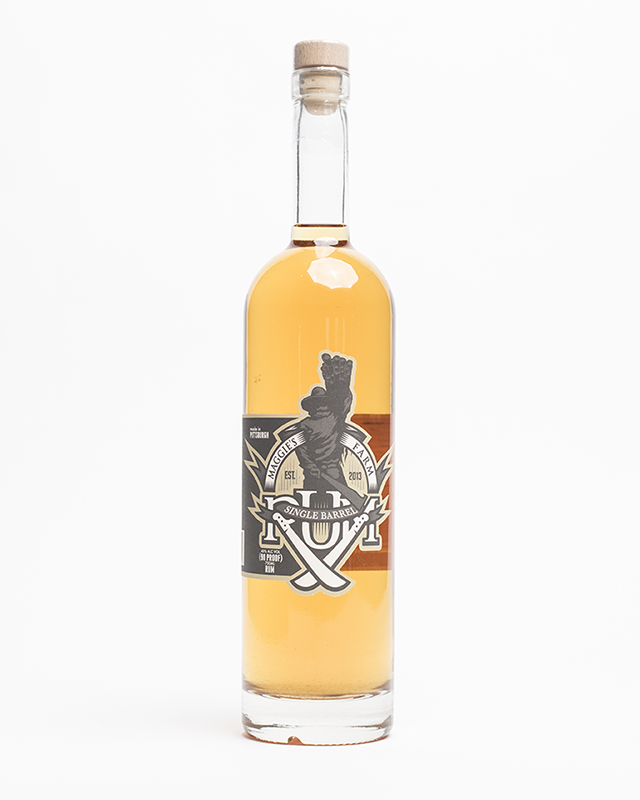 AWARD CATEGORIES
Congratulations are in order for all of these fine spirits as well as for all of the medalists in this year's competition.
BEST OF VODKA
Ballast Point Spirits, Fugu Vodka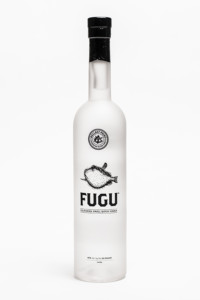 BEST IN CATEGORY
Potato: Pür Class Vodka, Hendricks Family Distillery Llc
Corn (Grain): Fugu Vodka, Ballast Point Spirits (Best in Class)
| Gold Medalists | Distillery | Spirit Name |
| --- | --- | --- |
| | Algodones Distillery | Claro "clear Diamond Vodka |
| | Ballast Point Spirits | Fugu Vodka |
| | Disobedient Spirits | Premium Blue Corn Vodka |
| | Hendricks Family Distillery Llc | Pür Class Vodka |
| | Mile High Spirits Llc | Vixen Vodka |
| | Mogul Distillery | Mogul Vodka |
| | Tom's Town Distilling Co. | Eli's Strongarm Vodka |
| Silver Medalists | Backwards Distilling Company | Ringleader Vodka |
| | Ballast Point Spirits | Fugu Habanero Vodka |
| | Ballast Point Spirits | Fugu Jamaicavodka |
| | Bear Creek Distillery | Bear Creek Distillery 100% Rye Vodka |
| | Bluebird Distilling | Bluebird Distilling Vodka |
| | Caledonia Spirits | Barr Hill Vodka |
| | Copperworks Distilling Company | Copperworks Vodka |
| | Cougar Red Distillery, Llc | Cougar Red Vodka |
| | Frankfort Spirits, Inc. | Verdict Vodka |
| | Great Northern Distilling | Great Northern Distilling Potato Vodka |
| | Grey Matter Distillery | Carve Craft Vodka |
| | Harvest Spirits | Core Black Raspberry Vodka |
| | J. Carver Distillery | J. Carver Premium Vodka |
| | Knox Whiskey Works | Tn Valley Vodka |
| | Long Road Distillers | Long Road Vodka |
| | Long Road Distillers | Long Road Wendy Peppercorn |
| | New England Sweetwater Farm & Distillery | Ashuelot Vodka |
| | Niagara Distilling Company Llc | 1812 |
| | Rusted Crow Spirits Llc | Detroit Steam Vodka |
| | Sandstone Distillery | Vodka |
| | Scratch Distilleryâ"¢ | Scratch Distillery Potato Vodka |
| | Scratch Distilleryâ"¢ | Scratch Distillery Pepper Flavored Vodka |
| | Solar Spirits Llc | Solar Spirits Pacific Coast Vodka |
| | Vikre Distillery | Vikre Lake Superior Vodka |
| | Wiggly Bridge Distillery | Vodka |
| | Wilderness Trace Distillery | Blue Heron |
| Bronze Medalists | Ballast Point Spirits | Fugu Horchata Vodka |
| | Ballast Point Spirits | Fugu Pina Vodka |
| | Bear Creek Distillery | Bear Creek Distillery 100% Wheat Vodka |
| | Churchill Vineyards / Frey Ranch Estate Distillery | Frey Ranch Vodka |
| | Harvest Spirits | Core Vodka |
| | Hudson Valley Distillers | Spirits Grove Vodka |
| | J. Carver Distillery | J. Carver Lake House Vodka |
| | Marble Distilling Co. | Crystal River Vodka 80 |
| | Rogue Spirits | Single Malt Vodka |
| | Scratch Distilleryâ"¢ | Scratch Distillery Citrus Flavored Vodka |
| | Solar Spirits Llc | Solar Spirits Original Premium Vodka |
| | Trailhead Spirits | Great North Vodka |
| | Whiskey Acres Distilling Co | Whiskey Acres Vodka |
| | Wildwood Spirits Co. | Stark Vatten |
BEST OF GIN
Barrel Aged Knickerbocker, New Holland Artisan Spirits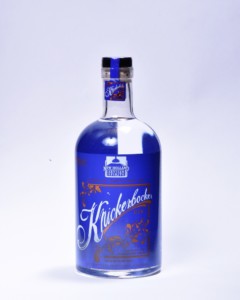 BEST IN CATEGORY
Barrel-Aged: Barrel-Aged Knickerbocker Gin, New Holland Artisan Spirits (Best in Class)
Ginever: Wigle's Barrel Rested Ginever, Pittsburgh Distilling Company, Llc
Gin Contemporary​: Healy's Gin, Trailhead Spirits
Old Tom​: Barr Hill Gin, Caledonia Spirits
| Gold Medalists | Distillery | Spirit Name |
| --- | --- | --- |
| | Caledonia Spirits | Barr Hill Gin |
| | New Holland Artisan Spirits | Knickerbocker Gin |
| | New Holland Artisan Spirits | Barrel-aged Knickerbocker Gin |
| | Pittsburgh Distilling Company, Llc | Wigle's Barrel-rested Ginever |
| | Trailhead Spirits | Healy's Gin |
| Silver Medalists | Artisan Spirits And Brandy Works | Gin |
| | Atelier Vie | Euphrosine Gin #9 Barrel-finished Reserve |
| | Ballast Point Spirits | Old Grove Gin |
| | Copper Fiddle Distillery | Tom Gin |
| | Copperworks Distilling Company | Copperworks Gin |
| | Corsair Distillery | Genever |
| | Driftless Glen Distillery | Wiscongin |
| | Durham Distillery | Conniption American Dry Gin |
| | Graton Distilling Company | D. George Benham's Gin |
| | House Spirits Distillery | Aviation American Gin |
| | Huber's Starlight Distillery | Starlight Distillery 1843 Gin |
| | New Columbia Distillers | Green Hat Fall/winter Gin "ginavit" Xo |
| | New York Distilling Co. | Dorothy Parker American Gin |
| | One Eight Distilling | Ivy City Gin |
| | Rogue Spirits | Spruce Gin |
| | Rogue Spirits | Pink Spruce Gin |
| | San Juan Island Distillery | Spy Hop Gin |
| | Scratch Distilleryâ"¢ | Scratch Distillery G&t Style Gin |
| | Scratch Distilleryâ"¢ | Scratch Distillery Barrel-finished Gin |
| | Sons Of Liberty Spirits Co. | True Born Gin – The Belgian Wheat Act |
| | Tom's Town Distilling Co. | Mcelroy's Corruption Gin |
| | Two James Spirits | Two James Barrel Reserve Old Cockney Gin |
| Bronze Medalists | Backwards Distilling Company | Contortionist Gin |
| | Bent Brewstillery | Gunner Ghost |
| | Blaum Bros. Distilling Co. | Blaum Bros. Oak Reserve Gin |
| | Bluebird Distilling | Juniperus Gin |
| | Caledonia Spirits | Barr Hill Reserve Tom Cat Gin |
| | Copper Fiddle Distillery | Fiddle Gin |
| | Copper Fox Distillery | Vir |
| | Copperworks Distilling Company | Copperworks New Barrel Gin |
| | Corsair Distillery | Barrel Aged Gin |
| | Disobedient Spirits | Hoodlebug Premium Gin |
| | Durham Distillery | Conniption Navy Strength Gin |
| | Hudson Valley Distillers | Clear Mountain Gin |
| | Knox Whiskey Works | Jackson Ave Gin |
| | Manatawny Still Works | Manatawny Still Works Odd Fellows No214 Gin |
| | New Riff Distilling, Llc | New Riff Kentucky Wild Gin Bourbon Barreled |
| | New York Distilling Co. | Chief Gowanus New-netherland Gin |
| | Orange County Distillery | Gin |
| | Revolution Spirits | Austin Reserve Gin |
| | Rusted Crow Spirits Llc | Ginstache Gin |
| | Solar Spirits Llc | Solar Spirits London Dry Gin |
| | Stonecutter Spirits Llc | Stonecutter Spirits Single Barrel Gin |
| | Temple Distilling Company | Chapter One Gin |
| | Temple Distilling Company | Chapter One Navy Strength Gin |
| | Trailhead Spirits | Healy's Reserve |
| | Triple Eight Distillery | Gale Force Gin |
| | Wildwood Spirits Co. | Kur |
| | Wollersheim Winery & Distillery | Garden Gate Gin |
| | Wood's High Mountain Distillery | Treeline Barrel Rested Gin |
| Silver Medalists | Distillery | Spirit Name |
| --- | --- | --- |
| | Driftless Glen Distillery | 5 Year Reserve Brandy |
| | Harvest Spirits | Harvest Spirits Apple Brandy |
| | San Juan Island Distillery | Apple Brandy |
| Bronze Medalists | Glacier Distilling Company | Glacier Distilling Pear Eau-de-vie |
| | Huber's Starlight Distillery | Starlight Distillery Peach Brandy |
| | Huber's Starlight Distillery | Starlight Distillery Apple Brandy |
| | Huber's Starlight Distillery | Starlight Distillery Applejack |
| | Huber's Starlight Distillery | Starlight Distillery Grappa |
| | Hudson Valley Distillers | Adirondack Applejack |
| | J. Carver Distillery | J. Carver Apple Brandy |
| | Vermont Spirits | No. 14 Apple Brandy |
| | Wollersheim Winery & Distillery | Coquard Brandy |
BEST OF SPECIALTY SPIRITS
Barrel Aged Blueberry Liqueur, Huber's Starlight Distillery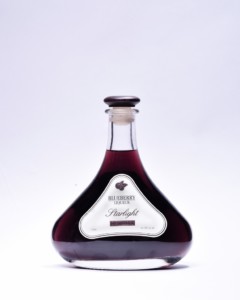 | Gold Medalists | Distillery | Spirit Name |
| --- | --- | --- |
| | Huber's Starlight Distillery | Starlight Distillery Blueberry Liqueur |
| Silver Medalists | Four Leaf Spirits | Sásta Herbal Tea Liqueur |
| | Ballast Point Spirits | Coffee Liqueur |
| | Bent Brewstillery | Sugarshine |
| | Call Family Distillers | Moonshine – flavored |
| | Copper Barrel Distillery | Sugarshine |
| | Copper Barrel Distillery | Moonshine – flavored |
| | Dehner Distillery | Whiskey Based Liqueur |
| | High Wire Distilling Co. | Herbal Liqueur |
| | Long Road Distillers | Aqua Vit |
| | Pittsburgh Distilling Company, Llc | Non-traditional |
| | Two James Spirits | Absinthe |
| Bronze Medalists | Belmont Farms | Generic |
| | Boston Harbor Distillery | Hopped |
| | Boston Harbor Distillery | Hopped |
| | Broad Branch Distillery | Sugarshine |
| | Call Family Distillers | Sugarshine |
| | Call Family Distillers | Moonshine – flavored |
| | Copper Barrel Distillery | Moonshine – flavored |
| | Disobedient Spirits | Sweet Liqueur |
| | Durham Distillery | Coffee Liqueur |
| | Feisty Spirits | Hopped |
| | Liquid Riot Bottling Company | Herbal Liqueur |
| | New Columbia Distillers | Herbal Liqueur |
| | Outer Banks Distilling | Spiced Rum – flavored |
| | Pittsburgh Distilling Company, Llc | Absinthe |
| | Pittsburgh Distilling Company, Llc | Non-traditional |
| | Stilljoy Spirits, Inc. | Whiskey Based Liqueur |
| | Vermont Spirits | Rum less than 1 yr |
| | Vikre Distillery | Aqua Vit |
| | Wollersheim Winery & Distillery | Absinthe |
BEST OF RUM
Maggie's Farm Single Barrel , Allegheny Distilling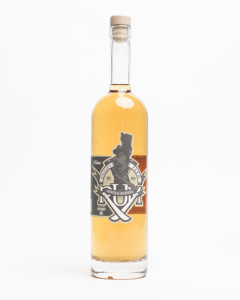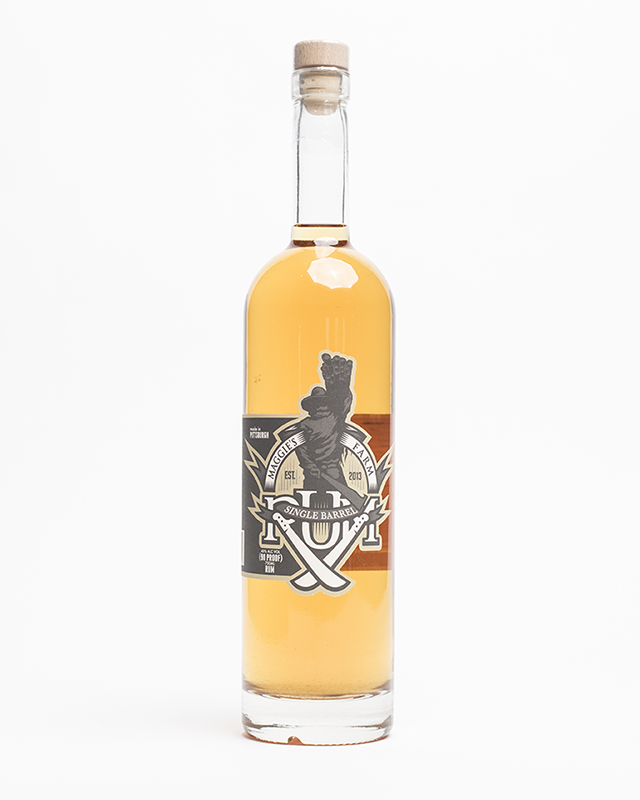 | Gold Medalists | Distillery | Spirit Name |
| --- | --- | --- |
| | Allegheny Distilling, Llc | Maggie's Farm Single Barrel |
| | Allegheny Distilling, Llc | Maggie's Farm Queen's Share Rye Oak Aged |
| | Ballast Point Spirits | Three Sheets Barrel Aged Rum |
| | Bear Creek Distillery | Bear Creek Distillery Cask Strength Rum |
| | Richland Distilling Company | Richland Single Estate Old Georgia Rum |
| Silver Medalists | Allegheny Distilling, Llc | Maggie's Farm Queen's Share Unaged |
| | Allegheny Distilling, Llc | Maggie's Farm Queen's Share Bourbon Oak Aged |
| | Backwards Distilling Company | Sword Swallower Rum |
| | Bear Creek Distillery | Bear Creek Distillery Silver Rum |
| | Bier Distillery | Devil's Message Obsidian |
| | Big Escambia Spirits | Cru Rum |
| | Bluebird Distilling | Sugarcane Rum |
| | Cannon Beach Distillery | Donjon Shanks |
| | Great Northern Distilling | Great Northern Distilling Opportunity Rum |
| | Huber's Starlight Distillery | Spiced Rum |
| | Louisiana Spirits Llc | Bayou Rum Silver |
| | Louisiana Spirits Llc | Bayou Rum Spiced |
| | Louisiana Spirits Llc | Bayou Select Rum |
| | Manatawny Still Works | Manatawny Still Works Small-batch Rum Batch03 |
| | New Holland Artisan Spirits | Michigan Amber Rum |
| | Njoy Spirits, Llc. Distillery | Mermaid Rum |
| | Outer Banks Distilling | Kill Devil Silver Rum |
| | Prichards Distillery, Inc. | Prichards Fine Rum |
| | Smoky Quartz Distillery Llc | Granite Coast Rum |
| | Wicked Dolphin | Wicked Dolphin Hidden Barrel Reserve |
| | Wiggly Bridge Distillery | Rum |
| | Wiggly Bridge Distillery | Small Barrel Rum |
| Bronze Medalists | Allegheny Distilling, Llc | Maggie's Farm White Rum |
| | Allegheny Distilling, Llc | Maggie's Farm Spiced Rum |
| | Artisan Grain Distillery | Artisan Grain Silver Rum |
| | Ballast Point Spirits | Three Sheets Rum |
| | Ballast Point Spirits | Three Sheets Spiced Rum |
| | Beach Time Distilling | Beach Fire Spiced Rum |
| | Cannon Beach Distillery | Dorymen's |
| | Coppercraft Distillery | Coppercraft Rum |
| | Mad River Distillers | Px Rum |
| | Montanya Distillers, Llc | Exclusiva Rum |
| | Rogue Spirits | Hazelnut Spice Rum |
| | Still 630 | Soulard Island |
| | Still 630 | Soulard Island Smoked Honey Rum |
| | Wicked Dolphin | Wicked Dolphin Gold |
| | Wicked Dolphin | Wicked Dolphin Brewers Series Double Barrel |
| | Wilderness Trace Distillery | Harvest Rum |
BEST OF WHISKEY
Still 630, Double Barrel Rallypoint
BEST IN CATEGORY
Bourbon:  Straight Bourbon Whiskey, Kings County Distillery
Malt: The Notch Nantucket Island Single Malt Whisky, Triple Eight Distillery
Rye: Double Barrel Rallypoint, Still 630 (Best in Class)
Wheat: Organic Pittsburgh Straight Wheat Whiskey, Pittsburgh Distilling Company, Llc
Whiskey Liquor: Vermont Night Whiskey Liqueur, Square One Brewery & Distillery
| Gold Medalists | Distillery | Spirit Name |
| --- | --- | --- |
| | Corsair Distillery | Triple Smoke Single Barrel |
| | Garrison Brothers Distillery | Garrison Brothers Cowboy Bourbon |
| | High Wire Distilling Co. | New Southern Revival Single Malt |
| | House Spirits Distillery | Westward Oregon Straight Malt Whiskey |
| | J.k.williams Distilling Llc | J.k.'s High Rye |
| | Kings County Distillery | Straight Bourbon Whiskey |
| | Kings County Distillery | Single Malt |
| | New Riff Distilling, Llc | New Riff New Make Malted Rye Mash |
| | Pittsburgh Distilling Company, Llc | Organic Pittsburgh Straight Wheat Whiskey |
| | Ranger Creek Brewing & Distilling | Ranger Creek .36 Single Barrel |
| | Square One Brewery & Distillery | Vermont Night Whiskey Liqueur |
| | Still 630 | Double Barrel Rallypoint |
| | Stillwater Spirits | Moylan's American Single Malt |
| | Triple Eight Distillery | The Notch Nantucket Island Single Malt Whisky |
| | Virginia Distillery Company | Virginia Highland Malt |
| | Woodinville Whiskey Co. | Woodinville Straight Bourbon Whiskey |
| Silver Medalists | 45th Parallel Spirits | Border Bourbon |
| | 45th Parallel Spirits | W Wheat Whiskey |
| | Appalachian Gap Distillery | Ridgeline Vermont Whiskey |
| | Appalachian Mountain Spirits | Revelations, A Single Malt Corn Whisky |
| | Balcones Distilling | Balcones Baby Blue |
| | Balcones Distilling | Balcones '1' Texas Single Malt |
| | Balcones Distilling | Balcones True Blue 100 |
| | Ballast Point Spirits | Devil's Share Single Malt Whiskey |
| | Ballast Point Spirits | Devil's Share Bourbon Whiskey |
| | Ballast Point Spirits | Devil's Share Moonshine |
| | Batch 206 Distillery | Old Log Cabin Bourbon |
| | Beechtree Distillery Llc | Beechtree Tennessee Single Barrel Whiskey |
| | Black Button Distilling | Four Grain Bourbon |
| | Bluebird Distilling | White Rye Whiskey |
| | Copper Fox Distillery | Wasmund's |
| | Copper Fox Distillery | Copper Fox |
| | Copper Fox Distillery | Belle Grove 1797 |
| | Corsair Distillery | Wildfire |
| | Cut Spike Distillery | Cut Spike Single Malt Whiskey |
| | Disobedient Spirits | Blue Dog Corn Whiskey |
| | Feisty Spirits | Feisty Spirits Rcto Bourbon |
| | Florida Farm Distillers | Palm Ridge Reserve |
| | Florida Farm Distillers | Palm Ridge Rye |
| | Frankfort Spirits, Inc. | Emil Stimple Bourbon – Double Barrel |
| | Garrison Brothers Distillery | Garrison Brothers Texas Straight Bourbon Whiskey |
| | Garrison Brothers Distillery | Garrison Brothers Texas Straight Bourbon Whiskey Single Barrel |
| | Glacier Distilling Company | Bad Rock |
| | Golden Moon Distillery | Golden Moon Colorado Single Malt Whiskey |
| | Great Northern Distilling | Great Northern Distilling Vanguard Whiskey |
| | Great Northern Distilling | Great Northern Distilling Rye Whiskey |
| | Hamilton Distillers | Whiskey Del Bac – Dorado |
| | Harvest Spirits | John Henry Single Malt Whiskey |
| | Hillrock Estate Distillery | Solera Aged Bourbon |
| | Hillrock Estate Distillery | Single Malt Whiskey |
| | Iron Smoke Distillery | Rattlesnake Rosie's Apple Pie Whiskey |
| | Kings County Distillery | Kings County Bourbon |
| | Kings County Distillery | Kings County Wine Cask Finished Bourbon |
| | Knox Whiskey Works | Old City Heirloom Corn Whiskey |
| | Ko Distilling | Virginia Moon White Whiskey |
| | Lake George Distilling Company | Bullhead Bourbon |
| | Lazy Guy Distillery | Threesome Whiskey |
| | Mad River Distillers | Mad River Distillers Bourbon |
| | Manatawny Still Works | Manatawny Still Works Small-batch Whiskey Batch06 |
| | Manatawny Still Works | Manatawny Still Works Small-batch Whiskey Batch07 Cask Strength |
| | Middle West Spirits | Oyo Oloroso Wheat Whiskey |
| | Motor City Gas | Oak Town Brown |
| | New Holland Artisan Spirits | Beer Barrel Bourbon |
| | New Holland Artisan Spirits | Pitchfork Wheat |
| | New Holland Artisan Spirits | Zeppelin Bend |
| | New Holland Artisan Spirits | Cask & Smoke |
| | New Liberty Distillery | Kinsey American Whiskey Aged 7 Years Cask Strength |
| | New Riff Distilling, Llc | O.k.i. Straight Bourbon Whiskey Saison Barrel Finish |
| | New York Distilling Co. | Mr. Katz's Rock & Rye |
| | One Eight Distilling | Untitled No. 3 |
| | Orange County Distillery | Ocd Corn Whiskey |
| | Orange County Distillery | Bourbon Whiskey |
| | Panther Distillery | Pike Street Bourbon |
| | Panther Distillery | Minnesota 14 |
| | Pittsburgh Distilling Company, Llc | Organic Wapsie Valley Corn Pennsylvania Bourbon Whiskey |
| | Pittsburgh Distilling Company, Llc | Single Barrel Cask Strength Organic Wapsie Valley Corn Pennsylvania Bourbon Whiskey |
| | Ranger Creek Brewing & Distilling | Ranger Creek .44 Texas Rye |
| | Ranger Creek Brewing & Distilling | Ranger Creek Rimfire Mesquite Smoked Single Malt |
| | Ranger Creek Brewing & Distilling | Ranger Creek .36 White |
| | Ranger Creek Brewing & Distilling | Ranger Creek .36 Texas Bourbon |
| | Ranger Creek Brewing & Distilling | Ranger Creek .36 Texas Bourbon |
| | Rogue Spirits | Dead Guy Whiskey |
| | Sandstone Distillery | White Whiskey |
| | Six & Twenty Distillery | Six & Twenty 5-grain Bourbon |
| | Six & Twenty Distillery | Six & Twenty Old Money |
| | Smoky Quartz Distillery Llc | V5 Bourbon |
| | Sons Of Liberty Spirits Co. | Uprising American Single Malt Whiskey |
| | Sons Of Liberty Spirits Co. | Battle Cry American Single Malt Whiskey |
| | Square One Brewery & Distillery | Jj Neukomm Missouri Malt Whiskey |
| | Square One Brewery & Distillery | Hopskey |
| | Still 630 | Rallypoint Maple Sunset |
| | Still 630 | S.s. Sorghum Whiskey |
| | Stillwater Spirits | Moylan's Cask Strength |
| | Two James Spirits | Two James Johnny Smoking Gun Whiskey |
| | Van Brunt Stillhouse | Van Brunt Stillhouse Bourbon Whiskey |
| | Whiskey Acres Distilling Co | Whiskey Acres Corn Whiskey |
| | Wiggly Bridge Distillery | Small Barrel Bourbon Whisky |
| | Wood Hat Spitits Llc | Bourbon Rubenesque |
| | Wood Hat Spitits Llc | Double Wood Bourbon |
| | Wood Hat Spitits Llc | All American Red, White & Blue Corn Whiskey |
| | Woodinville Whiskey Co. | Woodinville Cask-strength Straight Bourbon Whiskey |
| | Wood's High Mountain Distillery | Tenderfoot Whiskey |
| | Wyoming Whiskey Inc. | Wyoming Whiskey Small Batch |
| | Wyoming Whiskey Inc. | Wyoming Whiskey Barrel Strength |
| Bronze Medalists | Beechtree Distillery Llc | Beechtree White Whiskey |
| | Bluebird Distilling | Four Grain Bourbon |
| | Coppercraft Distillery | Coppercraft Bourbon |
| | Coppercraft Distillery | Coppercraft Cask Strength Bourbon |
| | Disobedient Spirits | Liberty Bourbon Whiskey |
| | Driftless Glen Distillery | Young Rye Whiskey |
| | Great Wagon Road Distilling Company | Rúa |
| | Hamilton Distillers | Whiskey Del Bac – Classic |
| | High Wire Distilling Co. | New Southern Revival Rye |
| | Hillrock Estate Distillery | Double Cask Rye Whiskey- Port Finished |
| | Huber's Starlight Distillery | Starlight Distillery Carl T Bourbon |
| | Iron Smoke Distillery | Iron Smoke Whiskey |
| | J.k.williams Distilling Llc | J.k.'s Bourbon Select |
| | Kings County Distillery | Kings County Moonshine |
| | Kings County Distillery | Kings County Peated Bourbon |
| | Lake George Distilling Company | Adirondack Wildfire Whiskey |
| | Lazy Guy Distillery | Kennesaw Lightning |
| | Liquid Riot Bottling Company | Old Port Rye |
| | Liquid Riot Bottling Company | Old Port Single Malt |
| | Manatawny Still Works | Manatawny Still Works J. Potts Whiskey |
| | Nelson's Green Brier Distillery | Nelson's Green Brier Tennessee White Whiskey |
| | New Liberty Distillery | New Liberty White Whiskey |
| | New Liberty Distillery | Kinsey Rye Whiskey Cask Strength |
| | New York Distilling Co. | Ragtime Straight Rye Whiskey |
| | Njoy Spirits, Llc. Distillery | Wild Buck American Rye Whiskey |
| | Pittsburgh Distilling Company, Llc | Cask Strength Deep Cut Organic Rye Whiskey |
| | Pittsburgh Distilling Company, Llc | Hopped Wheat |
| | Pittsburgh Distilling Company, Llc | Small Cask Organic Rye Whiskey |
| | Pittsburgh Distilling Company, Llc | Smoked |
| | Pittsburgh Distilling Company, Llc | Organic Monongahela Straight Rye Whiskey |
| | Rogue Spirits | Single Malt Whiskey |
| | Still 630 | Alpha I.s.b.a. |
| | Tuthilltown Spirits | Hudson Maple Cask Rye Whiskey |
| | Tuthilltown Spirits | Hudson Baby Bourbon |
| | Tuthilltown Spirits | Hudson Manhattan Rye Whiskey |
| | Two James Spirits | Two James Catcher's Rye |
| | Van Brunt Stillhouse | Van Brunt Stillhouse American Whiskey |
| | Vikre Distillery | Vikre Sugarbush Whiskey |
| | Whiskey Acres Distilling Co | Whiskey Acres Bourbon |
| | Wiggly Bridge Distillery | White Whisky |
| | Winter Park Distilling Company | Bear Gully Classic Reserve Bourbon |
| | Winter Park Distilling Company | Bear Gully Classic Bonfire Bourbon |
| | Wood's High Mountain Distillery | Alpine Rye |