From the Desk of Mark Shilling, former ACSA President and Legislative Affairs Chair
March 11, 2019

As the new Congress settles in and gets down to legislative business, I want you to be aware of the extensive behind the scenes work that ACSA and its legislative affairs committee are doing to secure our FET reduction beyond 2019.
Shortly after the election, ACSA reached out to Congressman Mike Kelly (R-PA) and requested that he take the GOP lead in the House (our former House sponsor, Erik Paulsen (R-MN) was not re-elected). Thankfully, Congressman Kelly agreed.
In early January, ACSA joined with other major beer, wine, spirits, and cider groups to meet with potential Senate and House sponsors of the new FET legislation for the 116th Congress. As a direct result of these efforts, Senators Ron Wyden (D-OR) and Senator Roy Blunt (R-MO) filed S. 362 in early February.
ACSA is working steadfastly to create FET support in the Senate. Last fall, Senator Wyden attended ACSA's annual Board of Directors summit in Portland. Margie A.S. Lehrman, ACSA Chief Executive Officer, and Jim Hyland, ACSA Public Policy Counsel, also attended a lunch with Senator Blunt in October to discuss our broader strategy moving forward. Early this year, Margie and Jim also communicated ACSA's FET and government shutdown impact during a lunch for Senator Rob Portman (R-OH), who served as an important leader in putting the FET reduction into the major tax bill in late 2017. That same day, Senator Portman took to the Senate floor to discuss the issue of delay in label approvals during the government shutdown. Now, just a month after introduction, S. 362 has 35 Senate co-sponsors (56 Senators co-sponsored S. 236 in the last Congress).
Similar progress is being made in the U.S. House. On February 13, 2019, H.R. 1175 was introduced by Representatives Ron Kind (D-WI) and Mike Kelly (R-PA). That bill now has 39 co-sponsors (303 Representatives co-sponsored H.R. 747 in the last Congress).
Margie and Jim have also met with two distillers who were recently elected to Congress: Denver Riggleman (R-VA) of Charlottesville, VA, and Dean Phillips (D-MN) of Minneapolis, MN.
ACSA has helped put the building blocks of success in place, but we need your focused participation and help. On Friday you received a call to action and I encourage you to contact your Senators and House members today and demand their active support by co-sponsoring these bills.
This, however, is just the first step to winning this fight.
Mark your calendar and plan on attending our Public Policy Conference, co-hosted by the Distilled Spirits Council, July 22-24, 2019. You do not need experience to attend. We will provide on-site guidance.
As I write this, we have 295 days to get major legislation through the Congress.
ACSA is working hard to create a path forward for these bills and ensure we maintain a dialogue with key players to help with FET renewal. Just last week, Margie and Jim were back in the Capitol, along with the other beer, wine, spirits, and cider groups, meeting with the staffs of Senate Majority Leader McConnell (R-KY) and Senator Grassley (R-IA), Chairman of the Finance Committee, as well as Congressman Neal (D-MA) and Congressman Brady (R-TX), the Chair and Ranking Member of the House Ways and Means Committee.
During these meetings, our supporters emphasized the importance of turning out grassroots support and educating other Senators and Members of Congress about the impact to our industry, especially our ability to invest in and grow the economy.
This why each and every producer is so important to this effort. We thank you in advance for all you are doing to engage in and support our cause. If you're still unsure how you can help, please contact me directly at legislation@americancraftspirits.org.
Most importantly, I wanted you to know ACSA has your back and will continue to work every day to secure an FET victory.
Sincerely,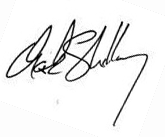 Mark Shilling
Legislative Affairs Chair for ACSA
Treaty Oak Distilling Co., TX
legislation@americancraftspirits.org