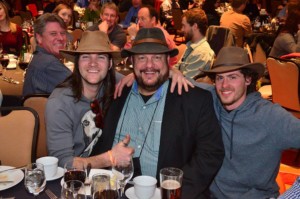 On behalf of the American Craft Spirits Association (ACSA), we are heartbroken to learn of Dave Pickerell's sudden passing. In addition to serving as an early industry visionary, Dave left an indelible mark on the entire craft spirits community, and his contribution as a founding affiliate member of ACSA can never be overlooked.
As an original member of the Board of Directors (ex officio), Dave offered keen insight, thoughtful reflection, and a genuine interest in furthering ACSA's mission to elevate and advocate for the community of craft spirits producers. Unafraid to voice his opinion, even if holding a minority view, Dave pushed the board to new heights.
As a master in his field, Dave also helped bring to market countless small brands, contributing to the overall growth and strength of our craft spirits industry. He left Maker's Mark in 2008 as its master distiller, and moved on to build WhistlePig, igniting a new wave of rye whiskey producers and consumers. As a consultant, Dave raised the bar on what could and should be achieved in so many segments of the business.
On a personal note, ACSA's events were all the better because of Dave's warm and engaging personality and larger than life presence. He was a master not only at distilling, but also of teaching and providing visionary leadership to so many wanting to follow in his footsteps.
We will miss him greatly and extend our deepest sympathies to Dave's family and friends.